2019 Awards Dinner Celebration
Saturday, May 4, 2019
Our Environmental Heritage
The 2019 Sierra Club San Diego Awards Dinner Celebration celebrates the achievements of leaders who have contributed their time and effort to safeguarding San Diego County's environment.
 Fantastic Environmental Action Taken (FEAT) Awards
Feeding San Diego
San Diego EarthWorks
San Diego Regional Water Quality Control Board
Joanne Pearson Memorial Award
David Grubb
Chapter Volunteer Awards
Silver Cup

To Be Announced

Life Time Achievement

Jean Costa

Distinguished Achievement

Karenlee Robinson

Paul Webb

Chapter Service

Michael Taylor

Volunteer of the Year

Dina Campbell

Outings Leader

Alice Fichandler

Political Activist

Brian Elliott

Conservation Activist

Laura Hunter

Conservation Activist

Cynthia Wootton

Rookie Activist

Amanda Mascia
Flow Reception Dinner & Silent Auction 6:00pm
Program 7:30pm
Deserts & Coffee 9:00pm
Hilton Harbor Island Hotel
1960 Harbor Island Drive, San Diego 92101
Individual Tickets – $100
Sponsorship opportunities available.
For more information please contact Richard Miller at 858-569-6005 or richard.miller@sierraclub.org
Award descriptions and history can be found here.
Premier Event Sponsor

https://www.portofsandiego.org/
Environmental Guardian Sponsor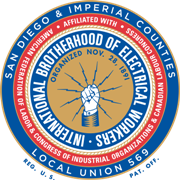 Environmental Defender Sponsors

https://www.republicservices.com/