All Chapter members are eligible to vote for the Chapter Executive Committee. Additionally you may be eligible to vote in the Group elections if you live in one of the listed cities or zip codes.
If you live in one of these cities or zip codes, please vote using the North County Group ballot!
Bonsall, Escondido, Fallbrook, Oceanside zip code 92058, Pala, Palomar Mtn., Pauma Valley, Poway, Ramona, San Diego zip codes 92127, 92128 & 92198, San Marcos, Santa Ysabel, Vista, and Valley Center.
If you live in these cities or zip codes, please vote using the North County Coastal (Coasters) Group ballot!
Cardiff, Carlsbad, Del Mar, Encinitas, Oceanside zip codes 92052, 92054, 92056 & 92057, Rancho Santa Fe, and Solana Beach.
The Chapter Executive Committee is composed of seven elected volunteers and an appointed representative from each Chapter Group. The Chapter Executive Committee has the legal responsibility and authority to oversee all staff and volunteer activities of the Chapter, to establish the Chapter's conservation priorities and internal policies, and to adopt and implement the annual budget.
The Group Executive Committees govern the business of the Group. They are the key committee responsible for making important policy decisions and setting priorities for the future in their region.
Executive Committee members receive no monetary compensation but may be reimbursed for approved expenses while on Chapter/Group business.
———————————————————————————————————————————————————————————————
Chapter Executive Committee Candidates
Five (5) Chapter Executive Committee members will be elected. The two candidates receiving the highest vote will be elected to three-year terms, the next two with the highest vote will be elected to two-year terms and the fifth highest vote will be elected to a one-year term.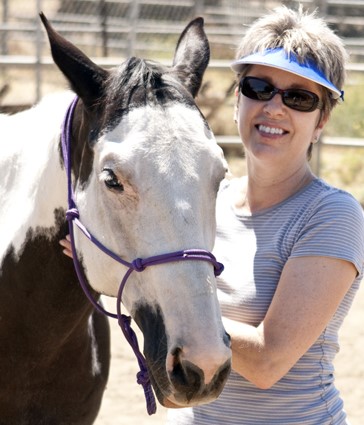 Thirty-plus years ago, I learned about the Sierra Club, and knew I wanted to be part of this organization. I've been a member for half my life, and I served as the Treasurer of the San Diego Chapter for two years. Now I serve as an interim member of the Executive Committee for the San Diego Chapter. As a child, I learned to love nature spending summers at our cabin in the Colorado mountains. As an adult, I have come to realize that this special world should not be taken for granted. Our planet needs our appreciation, our respect and most of all, our protection from those who would harm and exploit its incredible resources. The Sierra Club is a powerful force and voice in the world. It's size, resources and organizational abilities enable it to address environmental issues on every level, from local to national. I can think of no other organization I would rather be involved in, and so I am running to continue to serve on the Executive Committee. I believe my experience with National office, my understanding of Sierra Club financial processes, and my administrative skills benefit the Chapter.
My professional background is in finance, specifically banking and research grant administration for the University of California and San Diego State University. I live in Ramona with my husband, two horses, four goats, two dogs, two cats, and a turtle.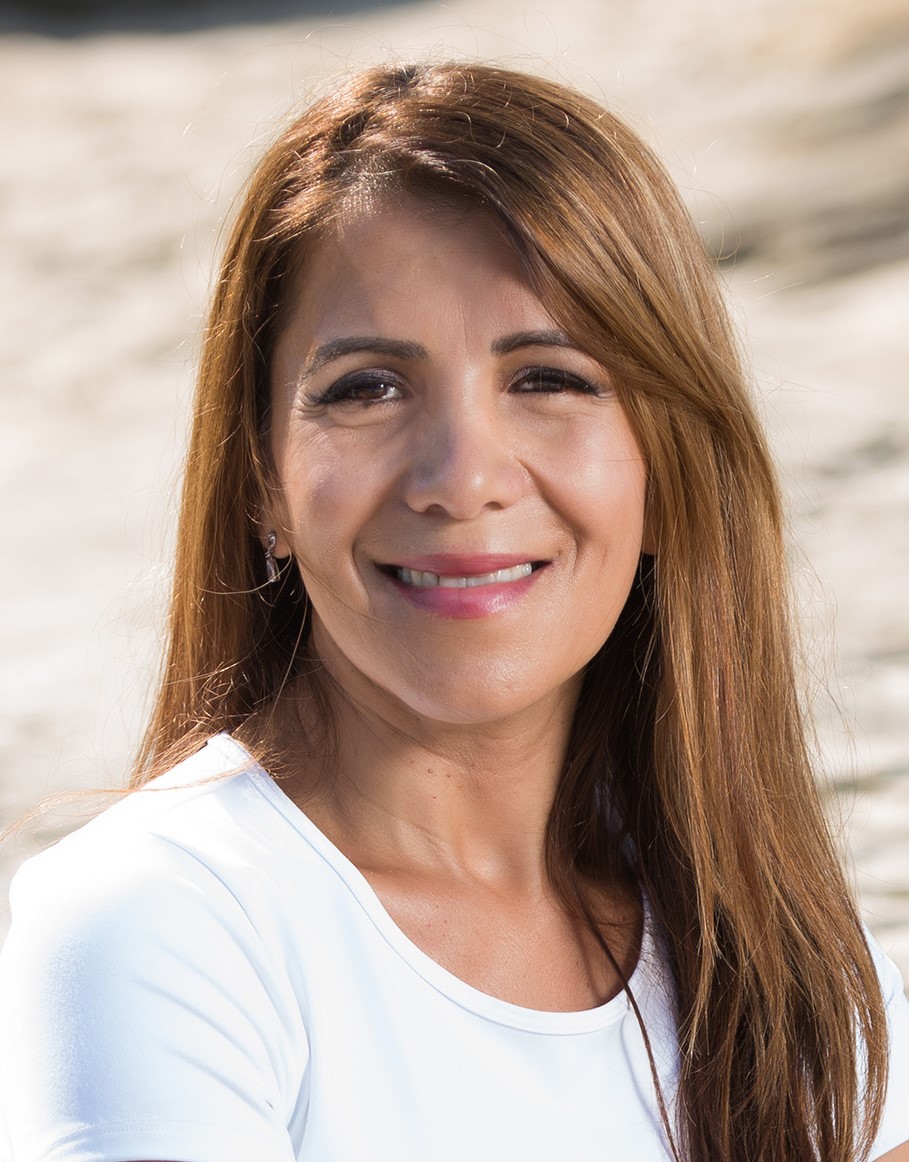 I am a firm believer in the Sierra Club's ideals and mission. While ensuring that policy decisions are made with an eye on equity, urgent climate action is critical.
I am an immigrant from Turkey and have been living in San Diego for over 20 years. In 2008, I founded Confirm Biosciences, local biotech, which was placed on the Inc 500 Fastest Growing Companies list, having an annual growth rate of over 800% for three years running. In addition, Confirm was listed as the Best Place to Work for four years in a row.
I am currently the board member of the Rancho Bernardo Community Council.
With this experience under my belt, I firmly believe in bringing business, managerial, and leadership skills to help the chapter. In addition, I am very outspoken and am not afraid to advocate for our issues.
I find immense joy in the natural world; its solitude and beauty offer solace and restores me, and so, the lives of those around me. My activism is rooted in that appreciation and my commitment to preserving it.
Your appreciated vote will enable me to work with determined dedication to the protection of our beautiful environment.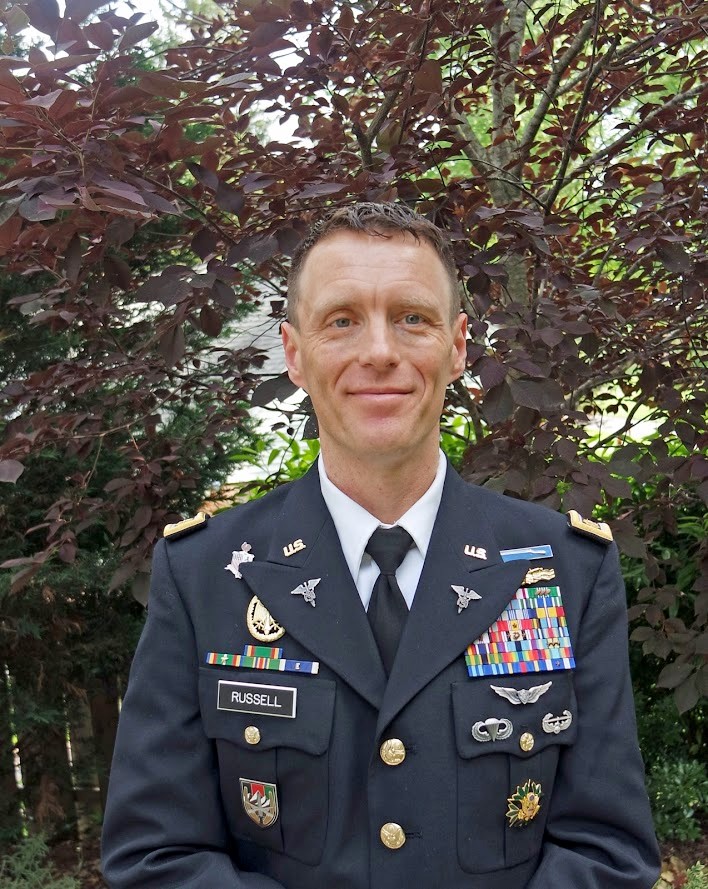 I retired from the military after 24 years of service. In addition to being a chronic volunteer with various organizations, I currently serve as an Associate Professor (Research) at the Uniformed Services University of the Health Sciences and as a Human Factors Engineer for the US Navy where I am responsible for the health and well-being of ~60K Sailors. I have served on executive-level committees in multiple organizations (e.g., at the Pentagon) and I possess a diverse background, in terms of experience, education and research, which I feel would serve the Sierra Club well given the multifaceted nature of the challenges facing both the organization and the planet. My work has necessitated that I routinely interact with stakeholders at all levels, domestically and internationally, and in and outside of government; for instance, I have served as counsel to senior government officials to develop/maintain collaborative relationships, guide programs, secure funding, and promote efforts to advance projects and policies. I have experience managing budgets in excess of $100M. Lastly, I am an experienced researcher and astute at authoring government reports and scientific articles. It is my intent to soon retire from Federal service and spend my remaining years working on environmental protection matters pro bono for non-profits and local governmental bodies that lack the resources to conduct their own research; to support this intent, I am currently completing a master's degree in Environmental Sciences. It would be my pleasure to serve your and the planet's interests.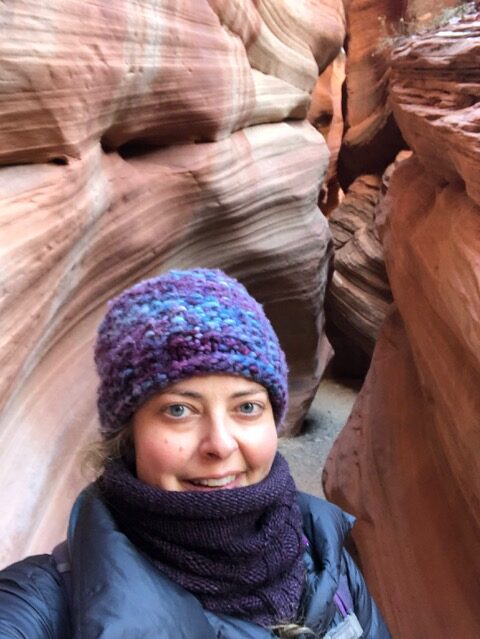 Agatha "Aggie" Wein is dedicated to Sierra Club's mission to preserve our lands and habitats, and would bring a great deal of knowledge, experience, and perspective to the Executive Committee. Aggie is a UCSD graduate, now living in OB, she has professional experience as an environmental advocate, as well as leading public engagement efforts on critical climate, energy, and environmental justice issues at the U.S. Dept. of Energy and (currently) California Public Utilities Commission.
Aggie joined the Club's Political Committee in 2019, where she now serves as Vice Chair. She led several candidate interview committees in the 2020 election cycle, and is now leading the PolComm's Imperial County subcommittee.
Locally, Aggie sees conservation of open space and habitats as San Diego County's #1 issue, and pollution as the top concern in Imperial County. Our region must approach development thoughtfully; Aggie knows Sierra Club is truly grassroots (see this election as exhibit A) and together we can organize to protect our precious lands for all to enjoy in the future.
North County Group Executive Committee Candidates
Three (3) Executive Committee members will be elected for terms of two years.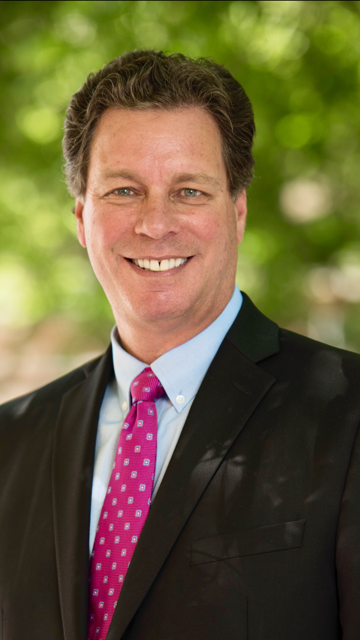 My journey with the Sierra Club began in college at SUNY Albany (New York). Someone at my campus union hall had a Sierra Club table. He pitched the political and hiking subsets of the Club and I was sold. I became a member and began participating in events and hikes. Jump forward 40 years to my adult life in San Diego. Climate change in my community became the new motivation for me to again get involved. For too long my city and county have been run by developers and I fought for reform. I knew, once again, in order to deliver healthy, safe, affordable neighborhoods for my community, I had to be involved.
As a public interest attorney and political candidate, I dedicated my professional life to fighting for environmental betterment:
• To address the growing need for affordable housing,
• To reduce traffic on our streets,
• To protect clean air/water and open spaces with an updated Climate Action Plan,
I am a former San Diego Deputy City Attorney, I fought developers to protect preserved open space, to establish new open preserves, and fought for clean air and water for the residents of the city of San Diego.
Most important of all, as an Executive Board Member, I will listen to your concerns and I will continue to voice the interests of our Club at public meetings and to ensure our local government addresses the needs of all our neighborhoods.
I ask for your vote and support.
I am passionate about resolving our climate crisis. I am a board member of North County Climate Change Alliance and represent NCCCA at the San Diego Green New Deal Alliance. At SDGNDA I am a member of several committees: Transforming Political Power, Training and Education and JEDI. At SD350 I am a member of the CAP committee. I am also a Climate Reality Leader. In these various roles I make frequent oral and written comments to various government agencies and boards. Professionally I have led seminars in many countries and universities with combined audiences of tens of thousands of adults.
As a long-time Sierra Club member, I have enjoyed trips into the Grand Canyon, the Adirondacks, the Boundary Waters Canoe Area, the Atchafalaya Swamp and more. As a member of Outward Bound, I have enjoyed mountaineering in the Rockies, hiking and climbing in Joshua Tree, rafting thru Cataract Canyon and sailing in the Florida Keys. I have also trekked to the base camp at Mount Everest, through the Okavango Delta and rafted on the Zambesi near Victoria Falls. I love being out in nature.
I live in Vista and ask for your vote to join the ExCom for the North County Group.
North County Coastal (Coasters) Group Candidates
Five (5) Executive Committee members will be elected. The four candidates receiving the highest votes will be elected to two-year term, the fifth highest will be elected to a one-year term.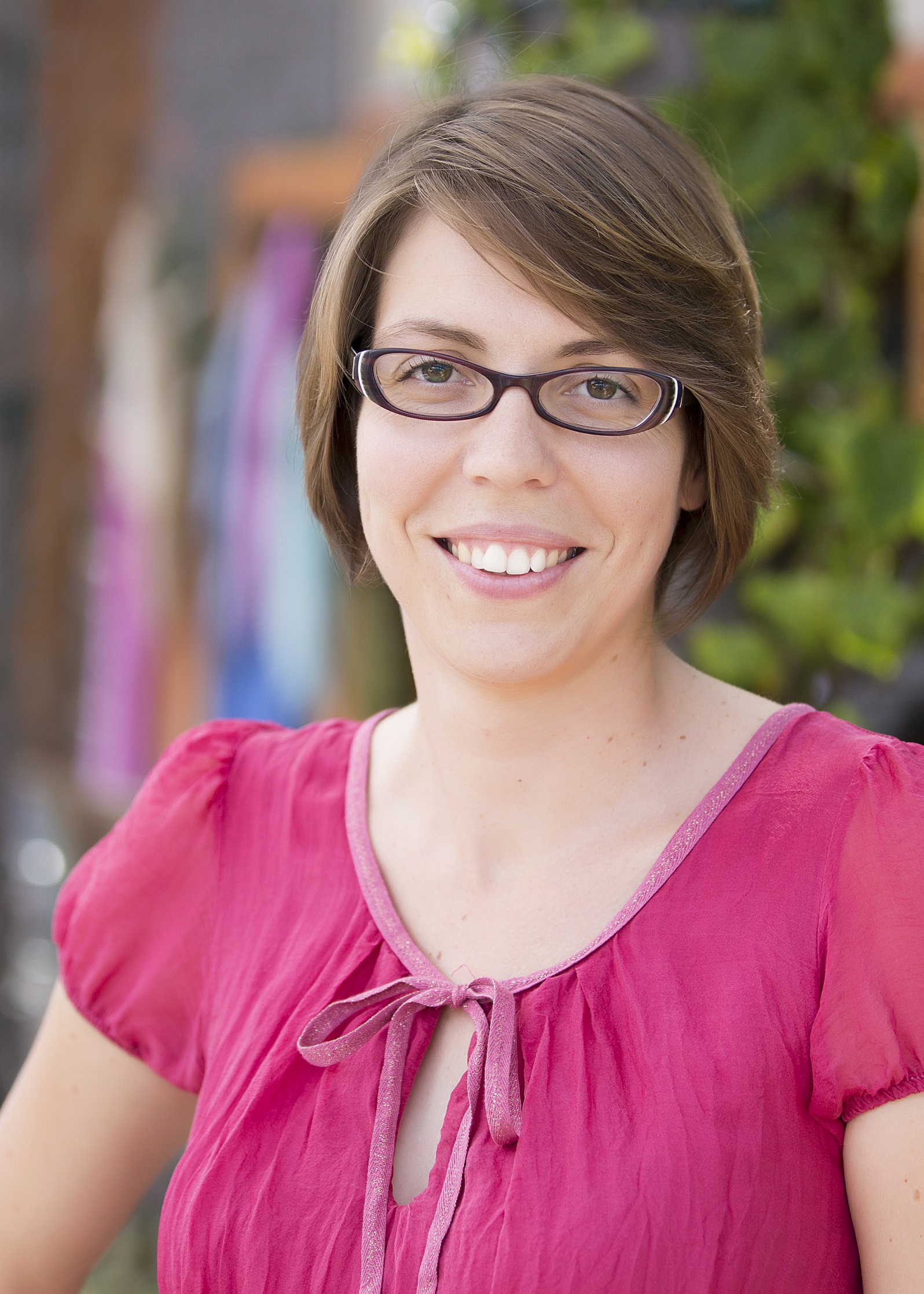 As we face many environmental challenges including climate change and biodiversity loss, I demonstrate my passion for nature in my professional and personal activities. I have been the President of the Solana Beach Eco Rotary Club in 2019-2020 and I keep volunteering for Rotary International by helping other clubs in our region to implement environmental projects. Overall, I am particularly interested in identifying opportunities to promote water conservation, food security, and zero waste.
Since becoming a Sierra Club member in 2017, I have been volunteering my time with the North County Coastal Group, as a member of the Executive Committee. I have helped make connection with our coastal communities and local organizations to provide outreach to our members and promote the overall mission of the Sierra Club to explore, enjoy and protect the planet. I look forward to continuing this effort. Thank you for your consideration.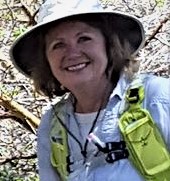 Since 1993 I've been a member of the Sierra Club because I believe in its vision and principles: to enjoy, preserve and protect the planet. Over many years I've enjoyed hiking, biking, camping and backpacking to explore and become renewed by Mother Earth. Since 2018, I have been a member of the Coasters Political Endorsements Committee and a Co-chair of the Sierra Club Oceanside Team. I recently began to serve on the Coasters Conservation Committee. I've also been an active volunteer with other NGO's including Brother Benno's which serves low income families and homeless people in North County. Professionally, I have successfully worked to enact state and local policies to increase residential energy efficiency and sustainability for over 30 years.
Collective action is the most effective ways to bring about the changes needed to respond to the climate crisis and environmental degradation. Participating in the Sierra Club, one of the largest and most recognizable environmental organizations in the country, is a powerful way to take collective action. We need to transition to a clean energy economy. The technology is already here, its cost-effective and readily available. We need to advocate for and enact the policies locally and nationally that will move us toward driving down carbon emissions so we can build a better future. Equally important, we need to build resilience into our communities to withstand the effects of the climate extremes we are already experiencing. We must work collectively within our local communities and on the state and national level to achieve these goals for the planet.
I also believe that Sierra Club must work toward a more equitable, inclusive and just society. We have recognized for a long time that the most vulnerable people with the fewest resources are also the most negatively impacted by bad environmental policies. I support the Sierra Club joining in the public debate that erupted throughout the country in 2020 to examine our history and the current policies that have deprived people of color, women and other minorities from equal rights and an equitable share of our country's prosperity.
I would be honored to serve on the Coasters ExCom to work for local North Coastal communities that are sustainable and resilient. Thanks for your consideration!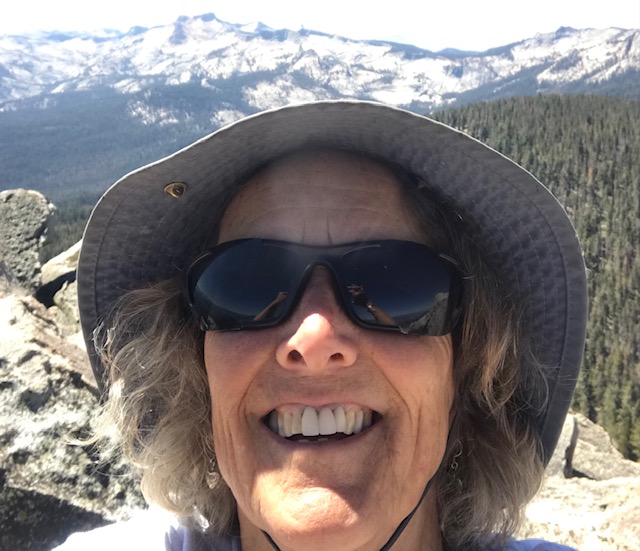 I've been part of the Carlsbad My Generation Sierra Club team since its inception in 2015. Our team was the driving force in lobbying the city to help form the Community Choice Energy provider, the Clean Energy Alliance, along with Solana Beach and Del Mar which launched earlier this year. Prior to that I taught high school science for more than 20 years after more than a decade of doing lab research in the biomedical field. With my local conservation group, Preserve Calavera, I've worked to bring nature closer to people primarily through our California Naturalist certification course and multiple public outreach efforts. I help run our North SD County Watershed Monitoring Program which assesses the health of 3 watersheds in the Carlsbad area. My most current efforts with the Sierra Club focus on working with the SD Building Electrification Coalition to push for a faster path to 100% renewable energy. I'd like to see the Coaster Executive Committee work to aggressively address climate change and do all we can to protect and expand our natural open spaces, both issues I'm actively involved in.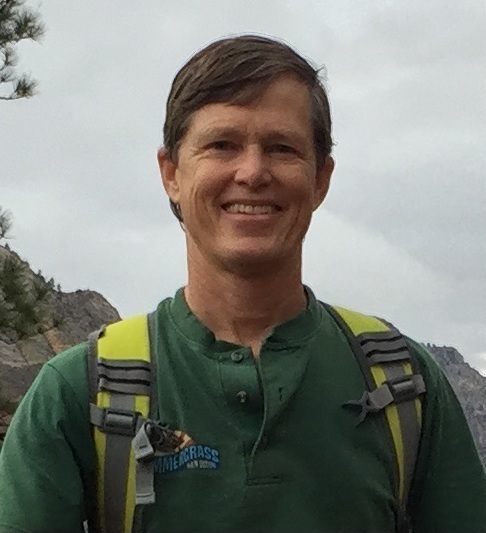 In 1981 the Sierra Club caught my eye as the best way to work against the anti-environmental bias of the Reagan administration, and I've been a member ever since. During that time the ability of local groups to affect issues that impact our daily lives has become clear. Along those lines, I'd like to see the North County Coastal Group help preserve the functional, natural beauty of our large and small wild areas, help people find ways to experience nature often, and help elect responsible people to public office.
I'm currently on the Coaster executive committee, serving as secretary. I'm also a volunteer naturalist/docent for the Nature Collective and a member of the City of Encinitas Urban Forest Advisory Committee. I enjoy learning about the great variety of life that dwells in and passes through this area, and look forward to working with you all to make our Sierra Club fun and effective!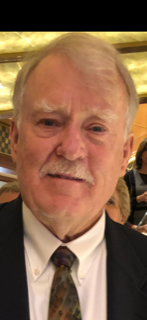 One of my goals as a potential Executive Committee member is to further strengthen the communication and connection between community volunteers and Chapter leadership.
In the winter of 2016, seeking an outlet for the post-election angst in which I was mired, I attended the quarterly meeting of the North County Coastal Group of the San Diego Sierra Club Chapter. At the meeting I volunteered to work with the MyGeneration Group on bringing Community Choice Energy (CCE) to the City of Encinitas. I also volunteered to serve on the Political Committee for the North County Coastal Group. I have been an active Sierra Club member since that time.
The work with the MyGeneration Group contributed in part to Encinitas joining San Diego Community Power as one of the five founding members. Our work included meeting with elected officials, speaking at public meetings, tabling at community events and gathering signatures of support for CCE from the public.
In 2016, with the Political Committee I was involved in the efforts to screen, interview and recommend several successful candidates in the five north county beach cities, candidates for state office races and congressional races. Most of the endorsed candidates were successful in their election races. In 2019 I became chair of the Political Committee. For the 2020 our team vetted dozens of candidates, revised candidate questionnaires, interviewed selected candidates and made recommendations for Sierra Club endorsement.