All Chapter members are eligible to vote for the Chapter Executive Committee. Additionally you may be eligible to vote in the Group elections if you live in one of the listed cities or zip codes.
If you live in one of these cities or zip codes, please vote using the North County Group ballot!
Bonsall, Escondido, Fallbrook, Oceanside zip code 92058, Pala, Palomar Mtn., Pauma Valley, Poway, Ramona, San Diego zip codes 92127, 92128 & 92198, San Marcos, Santa Ysabel, Vista, and Valley Center.
If you live in these cities or zip codes, please vote using the North County Coastal (Coasters) Group ballot!
Cardiff, Carlsbad, Del Mar, Encinitas, Oceanside zip codes 92052, 92054, 92056 & 92057, Rancho Santa Fe, and Solana Beach.
The Chapter Executive Committee is composed of seven elected volunteers and an appointed representative from each Chapter Group. The Chapter Executive Committee has the legal responsibility and authority to oversee all staff and volunteer activities of the Chapter, to establish the Chapter's conservation priorities and internal policies, and to adopt and implement the annual budget.
The Group Executive Committees govern the business of the Group. They are the key committee responsible for making important policy decisions and setting priorities for the future in their region.
Executive Committee members receive no monetary compensation but may be reimbursed for approved expenses while on Chapter/Group business.
———————————————————————————————————————————————————————————————
Chapter Executive Committee Candidates
Two (2) Executive Committee members will be elected for terms of three years.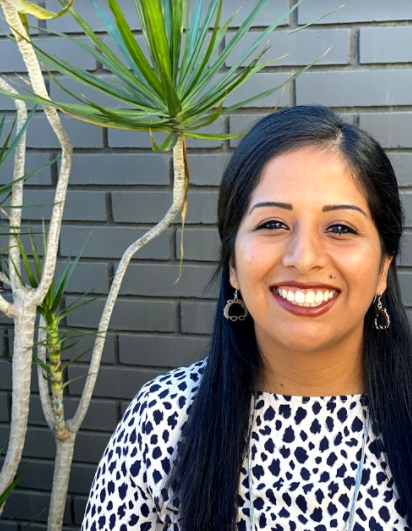 I would be honored to continue to serve on the Sierra Club San Diego Executive Committee. I have always been a passionate proponent of social, economic, and environmental justice. Since moving to San Diego, I have been a vocal advocate of land preservation, aggressive Climate Action Plans, Community Choice Energy, and the San Diego Green New Deal. I am currently the Director of Development at Climate Action Campaign (CAC), an organization completely focused on stopping the climate crisis.
I am an elected Delegate for the California Democratic Party and the Democratic National Committee and sit on the executive board of the San Diego Democrats for Environmental Action where I work to support candidates, bills, and ballot measures that aggressively fight the climate crisis.
I have a B.A. in Chicano Studies from UC Berkeley and bring years of management and finance experience, overseeing and managing budgets ranging from $335k to $6M. Prior to working at CAC, I was Manager of the Center for Public Health Practice and the Office of Diversity at the UC Berkeley School of Public Health.
I hope I can count on your support once again to continue my service on the Executive Committee, where I will continue to bring a diverse voice to the conversation.
Working at a global consulting firm, is when I became more involved and joined the "Green Team" and became the editor-in-chief of their monthly Green newsletter over 10 years ago. Throughout San Diego, I've been heavily engaged in environmental justice and energy democracy initiatives for several years. This includes lobbying legislative environmental bills, advocating CCE, and increasing awareness of equity for Black communities. As chair, I lead the first Environmental and Climate Justice Committee with local branches of the NAACP. I believe inclusion/diversity brings an opportunity for accountability to address the needs for communities that may not be representative at the decision levels. My passion for environmental justice is rooted in addressing intersectionality of racial, social, economic justice and equity for underserved communities. As host of a talk radio show, Sustainable Urban Network I address and engage urban communities with a lens of environmental intersect justice issues. I believe we're at a critical moment in which I quote, "environmental justice is calling for humankind to correct the wrong doing of marginalizing communities from the past. It is now that we reimagine, reconstruct a just society that lives out our full extent of sustainability for communities that are impacted more severely." (quote by: Sonja Robinson, Sustainable Urban Network (SUN) and Chair Environmental and Climate Justice NAACP San Diego and NAACP North San Diego County)
Lisa Ross is Sierra Club San Diego Chapter Vice-Chair, elected to the Executive
Committee in 2019.
"This year, Sierra Club San Diego has done groundbreaking work on successful green house gas litigation, habitat protection advocacy, electoral influence, and environmental justice coalition building."
She is a writer, communications strategist and fine art photographer. Over 30 years, she has helped shape San Diego environmental and planning public policy through advocacy, political campaigning, and grass-roots organizing.
Recognized by San Diego Press Club and Society for Professional Journalism, her oped's, many on environmental planning, have appeared in the country's most influential newspapers and on public radio.
Lisa has managed field operations, fundraising, communications and policy for local and national campaigns. In 2019 she directed communications for SAS (Stop All Sprawl):
Yes On A, No on B.
She was a strategist for some of San Diego's important land-use ballot measures that created habitat preserves while allowing clustered housing and commercial development.
Lisa was a Carmel Valley Planning Board Member, Del Mar Mesa Planning Board Chair and is founding co-chair of POPs Protect Our Preserves San Diego. She is a member of San Diego County Democrats for Environmental Action, Shaw Valley Wildlife Coalition, and Friends of Del Mar Mesa.
"The next 3 years presents enormous challenges: standing up to development pressure on our habitat preserves, ensuring local chapter autonomy, electing trustworthy public officials, protecting CEQA, and furthering climate goals. I hope to be here to do the work."
www.lisarosscommunications.com
North County Group Executive Committee Candidates
Four (4) Executive Committee members will be elected for terms of two years.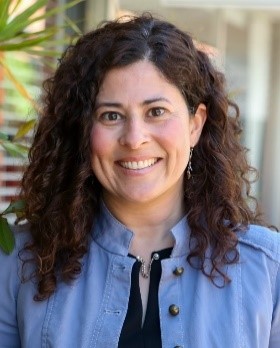 I am the daughter of immigrant parents who grew up farming land and tending cattle in Mexico. Their personal commitment to environmental stewardship stems from the recognition that taking care of the land makes it possible to survive. This instinctual environmentalism has influenced my awareness of the value of ecosystem and guided my efforts as a local elected leader in North San Diego for over a decade.
As a lifelong Californian and three term Escondido City Councilwoman, I understand the needs of a diverse community and have championed environmental and social justice issues in North County. I have been instrumental in building support for urban renewal projects such as the Escondido Creek Trail restoration. I have served on the Escondido Creek Watershed Alliance, the San Dieguito River Park Joint Powers Authority, and as an alternate on the California Coastal Commission.
Thanks to representatives and members of the Sierra Club, the Escondido Climate Action Plan has been strengthened and is due for adoption before I finish my third term. I would love nothing more than to invest my time supporting environmental policy improvements in North County after completing my third term on the Escondido City Council.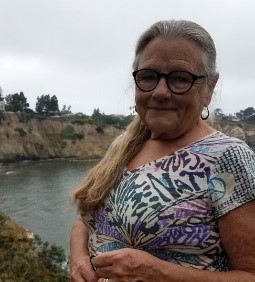 I was raised in San Diego when Mission Bay looked more like Morro Bay. After graduating with a degree in philosophy from California Polytechnic University, San Luis Obispo CA. I put my degree to work in connecting the health of the environment to the health of people. My career in medical administration spanned 25 years.
Throughout my life I have volunteered time and commitment to various environmental and health related organizations. Having served on the San Luis Obispo County Health Commission for over a decade I received recognition from the County Board of Supervisors for my environmental and health related efforts. Through my service on the Commission I served on the SLO County Domestic Violence Task Force and the Commission's Pesticide Use Task Force.
My husband John and I are 30-year members of the Sierra Club. My volunteer energy was directed towards chairing the Santa Lucia Chapter Conservation Committee and as a member of the National Toxics Committee. In addition, I served as treasurer for the San Luis Bay Chapter of the Surfrider Foundation, as a commissioner on the Atascadero Planning Commission, a founding partner of the Marine Interest Group out of Morro Bay CA, and as a founding member of the Organization for Regional Coastal Activist (ORCA) among other activities.
For the past year I have served on the Executive Committee of the North County Group. The experience has left me wanting to do more to bring environmental awareness and passion for preserving our planet to the residents of north county by seeking another term.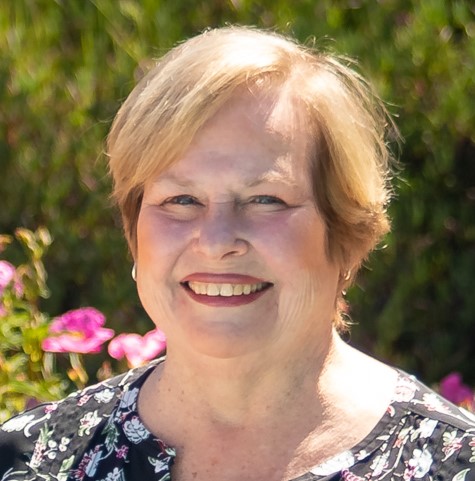 I am running for the Executive Committee of the North County Sierra Club because in the years I have lived in north San Diego County, I have seen a lot of threats to the things I love about the area. I am concerned about development that does not put a premium on preserving the hiking trails, the agriculture and the open space that makes this area unique. I am concerned that our city and county governments are not acting with sufficient speed and determination to combat the growing threat of climate change. And I am concerned about the increasing risks of fire and drought that need to be addressed locally and immediately as we struggle with the challenges of climate change.
The Sierra Club has been a real force for change in North County, and I would like to support its efforts to get the Multiple Species Conservation Plan adopted. Because of my legal and volunteer background, I have a deep understanding of how financial and social organizations work, and I would like to put my skills to work in helping the Sierra Club reach its goals to increase quality, appropriate urban density, decrease urban sprawl, and support existing green projects such as SANDAG's forward looking Regional Transportation plan. I firmly believe that best solutions are local solutions, and that by improving our housing, transportation and environment here in North County, we are taking important steps toward solving difficult challenges facing California and our country.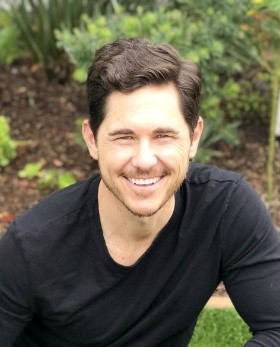 Greetings fellow Sierrans! I'm running for NCG ExCom because safeguarding our natural world and our most vulnerable populations is of the utmost importance & timeliness. Growing up in northern New Mexico, I was fortunate to spend my formative years adventuring all over the "Land of Enchantment" & the four corner states. Jacque Cousteau keenly recognized that we only protect what we know and love, and so I'm fully committed to helping Sierra Club preserve & expand the accessibility of our majestic open spaces to people of all ages, colors, backgrounds, and experience.
After high school I traded mountains for beaches and moved to California to earn a degree in Biochemistry at UC San Diego, after which I settled in to a career working for Phenomenex, a global technology leader that delivers analytical chemistry solutions to Life Science & Environmental laboratories. For forty years I've acquired and developed a unique combination of skill sets, personality attributes, & experience that makes for effective activism. In addition to my contributions to NCG Conservation Committee & Political Committee, for the past year I've been an active member of the Escondido Community Advisory Group for Environmental and Climate Action, where I've focused on land-use planning, development of urban forestry initiatives, and defining an approach to achieve social equity in our community's climate action plan. I would be THRILLED to continue this critically important work as an ExCom member, and effectively see this planning effort through to adopted policy. Thanks for your consideration!
North County Coastal (Coasters) Group Candidates
Three (3) Executive Committee members will be elected for terms of two years.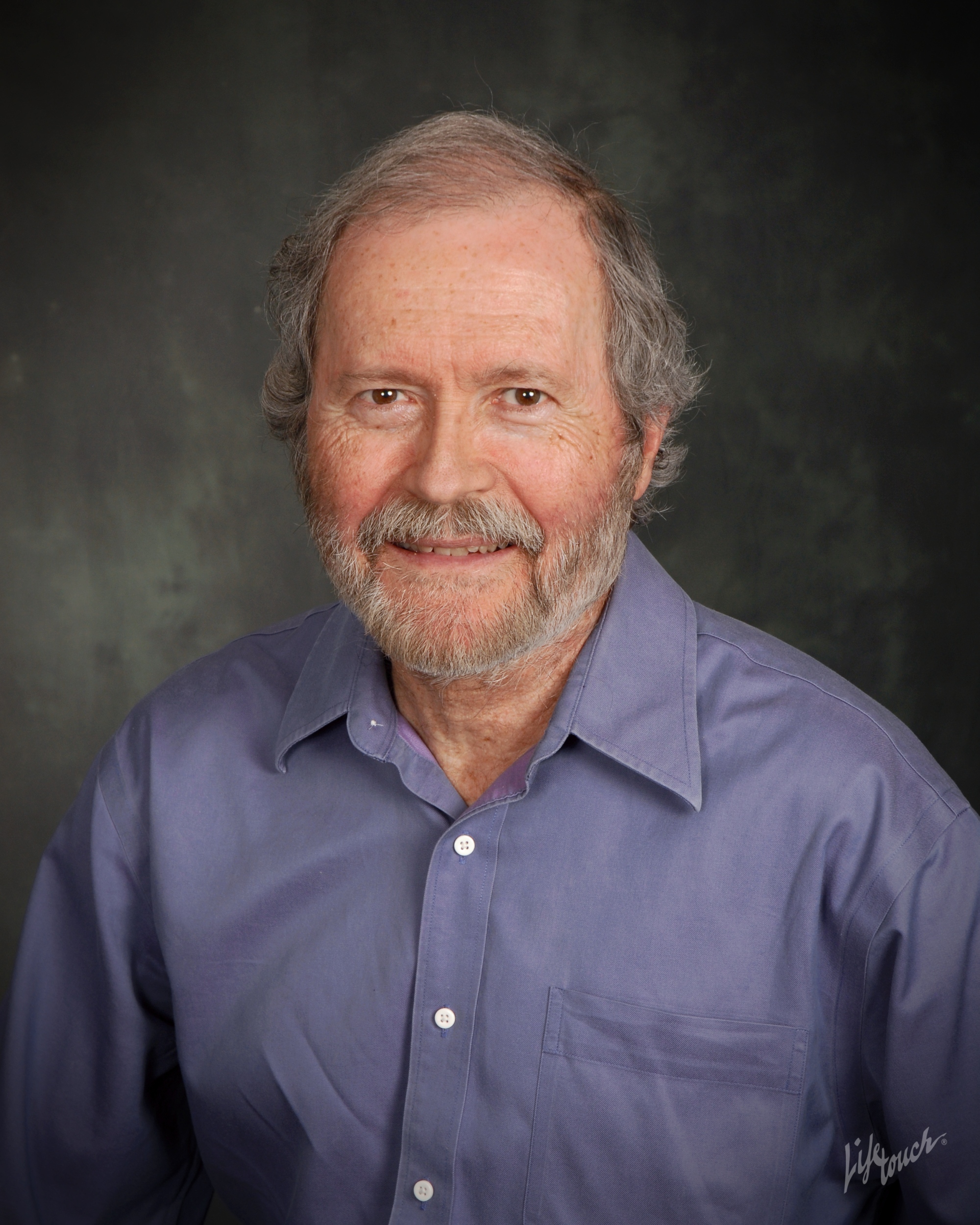 While growing up in burning, choking west Los Angeles smog, I developed a keen interest in air pollution, and when I entered UCLA this quickly led me to Project Clean Air. My love of bicyling simultaneously led me to become active in UCLA's Earth Action Council, which advocated bicycling for transportation. A few years later, the groundbreaking and interdisclinary Doctor of Environmental Science and Engineering program was established, and in 1978 I became one of the early recipients of the D.Env. degree, while researching mathematical modeling of photochemical smog formation at Technology Service Corporation.
My career subsequently took a different turn, when I began designing integrated circuits to perform real time signal processing using some of the same tools I have used and developed in data science. I never lost a passion for environmental protection, and I have served on the Encinitas Environmetal Commission since its creation, and I have taught several sessions of a civil engineering course on air and water pollution at UCSD Extension. My current environmental interests include lifecycle accounting of consumer goods, including waste reduction and resource reclamation, as well as climate change, because I understand the science and math behind the models and projections and the technology used in data collection. Just as my doctoral thesis suggested ways of optimizing smog precursor emission strategies, I am likewise interested in realistic and cost-effective strategies that deliver a win-win for the environment, the economy, and human quality of life.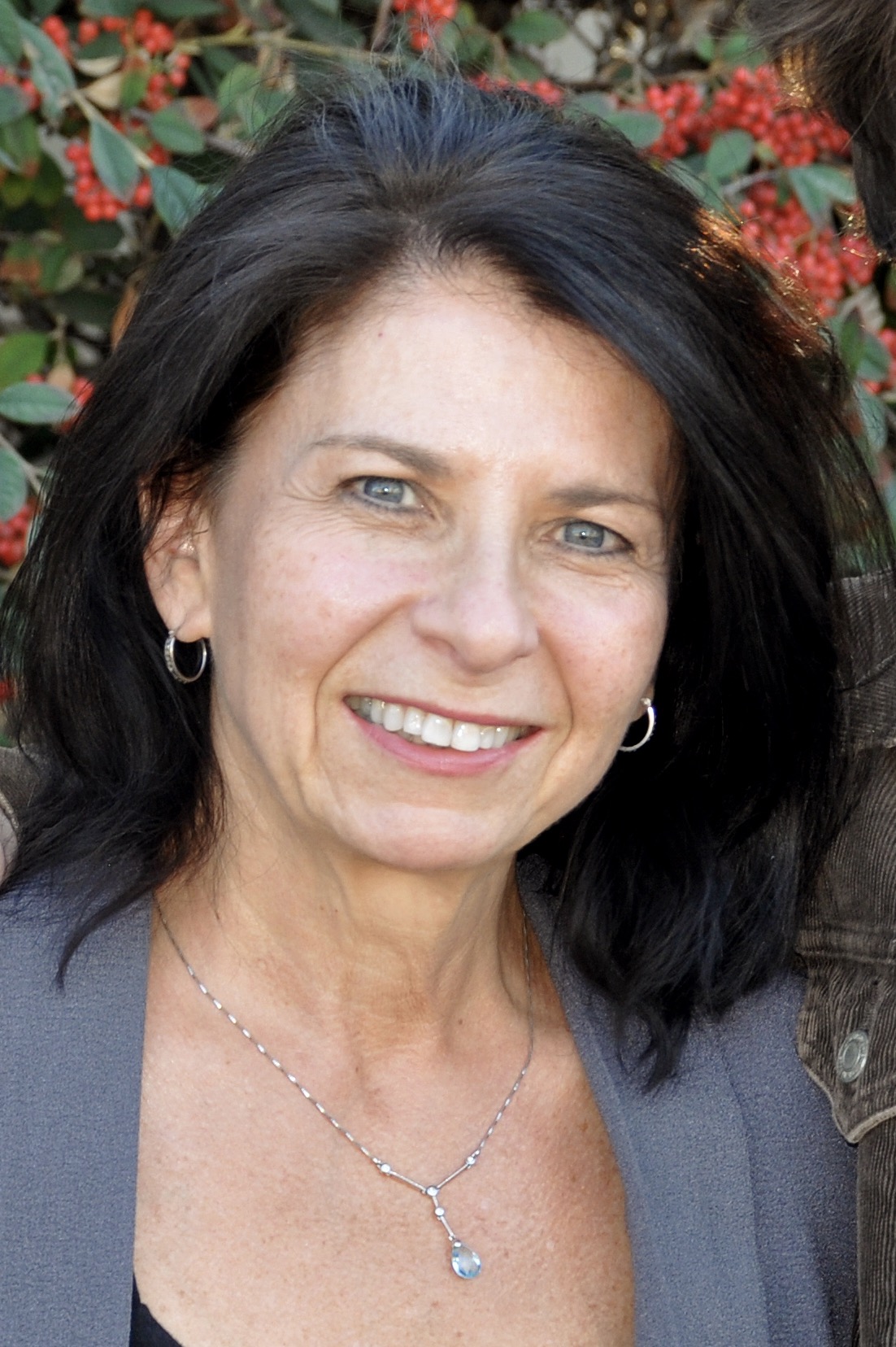 During the past four years, I've been horrified by the dismantling of critical environmental protection policies. These actions, impacting climate change, pollution and wildlife, have reignited my lifelong passion for protecting the environment, and compelled me to take personal action. I need to be a part of the solution to protect the Earth for future generations. Supporting the Sierra Club, and actively helping to advance its environmental efforts, is one of the best ways I can help combat exponentially increasing threats.
Among the many challenges we face, I am most concerned about the impact of plastic pollution… a threat I personally experienced when I pulled a mattress-sized plastic bag out of the Mediterranean Sea.
I recently joined a group of local environmentalists organizing The Story of Plastic film screening and panel discussion. We've since started a local coalition focused on passing county plastic-reduction regulations and supporting state and federal efforts. I hope to provide broader assistance as a North County Coastal Group Executive Committee member.
I am a consultant with more than 30 years experience in project management, grant writing, editorial, and nonprofit and corporate communications. I began my career as a science writer, after obtaining a BS in Biology and Science Communications and an MS in Journalism. I am also a volunteer with the San Diego Humane Society and a member of its Philanthropy Committee.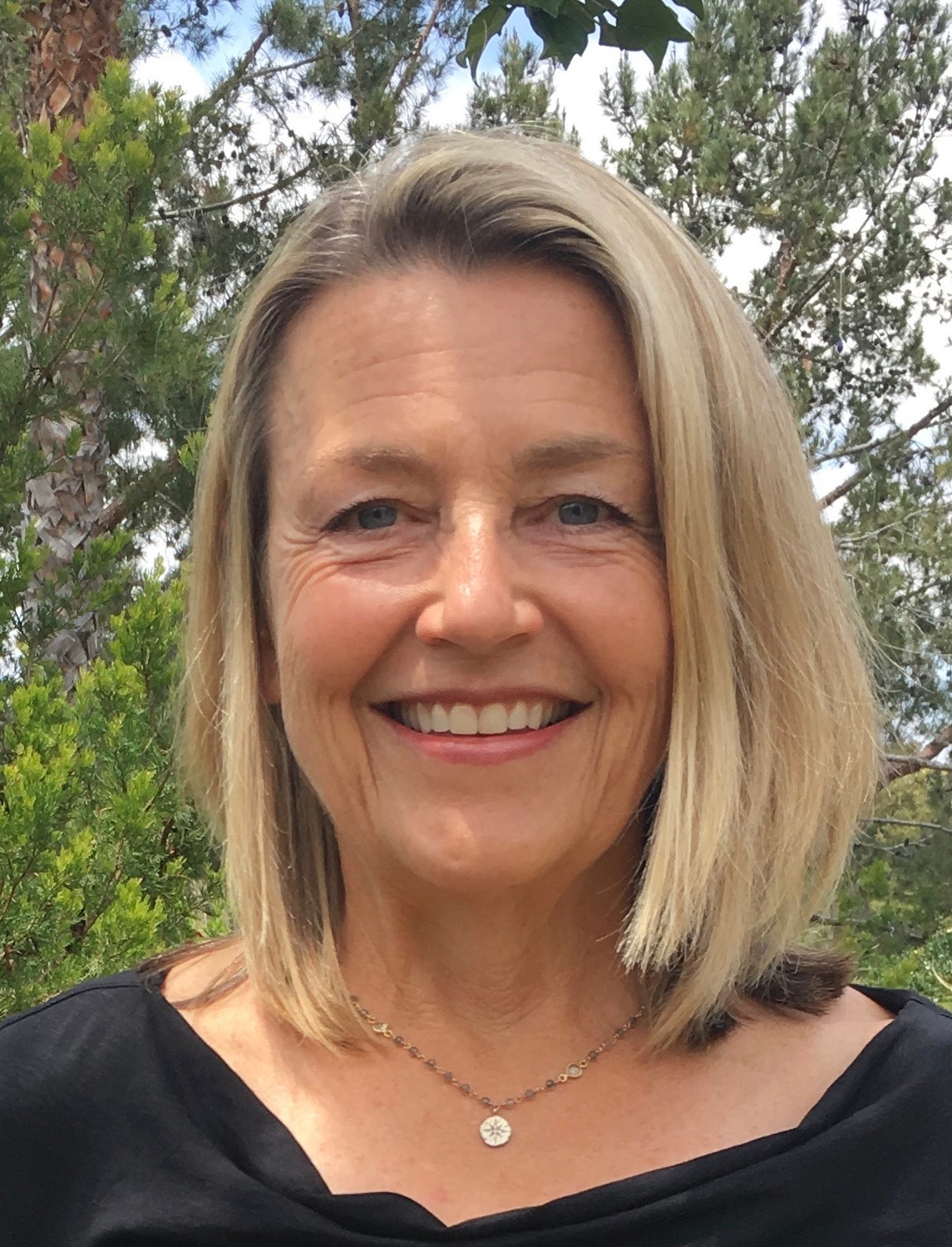 Residence – Encinitas
Background – Strategic Marketing/Management. Current Chair of North County Coastal Group
I have been a member of the Sierra club since 1997 but really became active in the North County Coastal Group, about 5 years ago when I volunteered for the interim Planning Committee. In 2016 we officially re-launched the North County Coasters Group and I was elected for a two-year term to serve on the Executive Committee Board. During this time, I have served as Chair. Additionally, I have served as our Groups representative on the Chapter Executive Committee. Over the last four years our ExCom has spent our time focused on endorsements for political candidates, conservation and development issues, and working with environmental partners on a variety of activities from tackling plastic to supporting legislation to prevent our open spaces from thoughtless sprawl and being lost forever. We have also hosted quarterly meetings that have featured speakers on a variety of topics from Lagoon Restoration to Zero Waste lifestyles and Electrification. My entire life I have enjoyed and appreciated nature and have been an outdoor enthusiast. I feel deeply connected to our beautiful North County environment and I am passionate about its preservation. In particular, I am concerned with issues relating to climate change, preserving open spaces and conservation. Now more than ever I believe it is critical that The North County Coastal Group stays focused on the goal of building a vibrant and active group dedicated to preserving our beautiful North County region, growing our membership and connecting people to the outdoors.