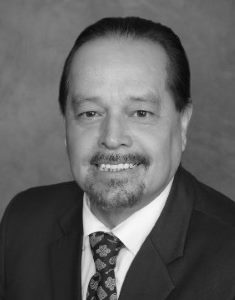 Ruben Arizmendi is an attorney who has been in a civil practice, which includes business litigation, estate planning, bankruptcy and business set ups. The business transactions include forming corporations, LLC's, Family Limited Partnerships, in addition to many business lawsuits wherein he represented plaintiffs and defendants. His estate planning experience includes the preparation of hundreds of living trust documents and probate.
Ruben received his Bachelor of Science degree from San Diego State University and his Juris Doctorate degree from Thomas Jefferson School of Law. Ruben is a member of the California State Bar Association, San Diego County Bar Association, Hispanic National Bar Association, California La Raza Lawyers Association, San Diego La Raza Lawyers Association, American Bar Association, Thomas Jefferson School of Law Alumni Association, and the San Diego County Hispanic Chamber of Commerce.
Ruben's interests in the Sierra Club arise out of his desire to see the world as environmentally strong and healthy, not only now but for generations to come. This is only going to happen when we all work in harmony to preserve the precious few environmental gems that seem to be sifting rapidly through our hands.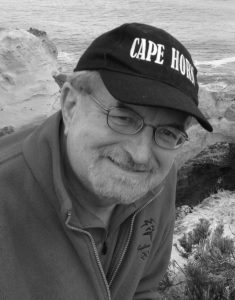 Peter A. Andersen (PhD, Florida State University, 1975) is professor emeritus in the School of Communication at San Diego State University. He has been a member of the Sierra Club for over 40 years. In the 1990's he served three terms as chair of the San Diego Chapter Political Committee. In the late 1990's and early 2000's he served two terms on the San Diego Chapter Executive Committee.
He was the head of the committee and lead plaintiff in the fight against the Jackson Drive extension that would have bisected Mission Trails Park. He successfully stopped the Jamul Quarry in California, prevented the flooding of Canaan Valley in West Virginia, and led the fight to preserve the Volo Bog in Illinois. In this time of political turmoil it is more important than ever that activists resists the destruction of the local and global environment. He is willing to serve to restore this wonderful chapter to full status and facilitate the important work we need to do.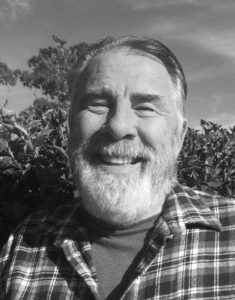 George Courser is a 4th generation San Diegan, with his children and grand-kids living in the County. His 45-year working career was in the supermarket industry, employed by Safeway and Ralphs in all capacities from clerks' helper to Store Director in both chains. George currently serves as the Chair of the Chapter's Conservation Committee.
Over the years George has been involved in major projects in the Southland including the recently resolved Gregory Canyon Landfill, the Sunrise Powerlink, ballot Measures A & B and innumerable smaller projects. His preference is assist residents who are facing major general plan amendments to be successful in protecting their homes and communities.
His career brought him familiarity with all of Southern California and an appreciation of our natural resources and amazing biological diversity. His interests and activism were spurred by San Diego County's failure to exert the California Environmental Quality Act standards or regulatory control over several projects in the North County.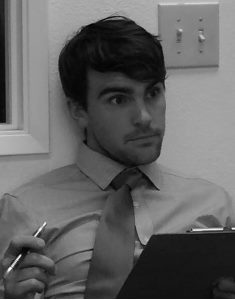 Growing up in the Pacific Northwest laid the foundation for Brian's two passions in life, protecting nature and spending as much time outdoors as possible. To be a successful advocate, Brian recognized early on the critical role science must play in decision-making. This led him to study biology, chemistry and political science at the University of Portland. The thrill of Washington, DC brought him out to the East Coast and eventually up to Philadelphia where he received a Masters in Environmental Policy from the University of Pennsylvania.
Since arriving in San Diego, Brian has been an active member with Sierra Club and the greater environmental community as a volunteer and professionally, focusing on energy, water and climate policy matters.
Brian and his wife Sheila, a biomedical researcher, are avid trail runners that spend their weekends exploring everywhere from the desert floor to top of Cuyamaca Peak.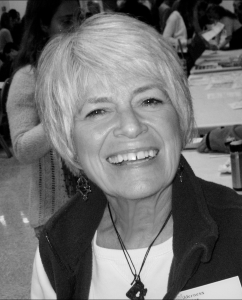 During her career, Ms. Robinson has served as Hospital Administrator/CEO of several psychiatric hospitals. Karenlee has Masters Degrees in both Psychiatric Social Work and Healthcare Administration. She has facilitated significant organizational change with several hospital startups and turnarounds.
As a leader in large hospital organizations with multi-disciplinary staff, she has learned to work collaboratively and successfully with many stakeholders, including patients, families, physicians and staff, all having varied interests. Over the years, she received numerous awards and recognitions for her leadership. She has been active with many mental health and community organizations including serving on the Board of San Diego Mental Health America for 14 years and as Board President from 2007 to 2009.
From 2012 to the present, she has been the Program Coordinator for the San Diego Sierra Club Wilderness Basics Course. Karenlee is an active COL II leader. She has been a leader for both local and national outings. Her organizational leadership and expertise, her enthusiasm for exploring and conserving the outdoors and her availability since retirement will be of value to help lead the Club at this critical transition point.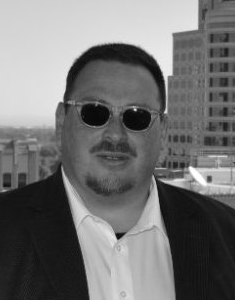 A native San Diegan, Fred is a graduate of UCSD with degrees in both Political Science and History. Since graduating from college he has worked for several technology companies as a Technical Writer and Technical Documentation Specialist for the past 17 years.
Fred has been active with the county Democratic Party for over the past 12 years and has held various Executive Board positions including serving as Vice Chair of the party from 2009 to 2012. Currently he is serving his fourth term as the elected
representative for the 78th Assembly District to the Executive Board of the California Democratic Party. He is the cofounder of the San Diego County Democrats for Environmental Action which is the only Democratic Club in Southern California dedicated to advancing environmental issues.
An active Sierra Club member since 2002, Fred has been serving on the Political
Committee for the chapter since 2013. He is a strong believer in building strong
coalitions among like-minded allies in achieving environmental goals. He welcomes the current challenges the chapter is facing at this time, and looks forward assisting the chapter during this critical time.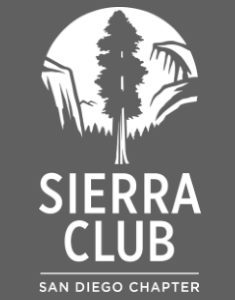 Paul has recently retired after spending 35 years as a local environmental professional. Over those years, he served as a coastal program analyst at the California Coastal Commission, a land officer at California State Parks, and Airport Planner for the SD Airport Authority. He has a BA in Zoology and a MA in urban planning and is highly experienced with land use and water entitlements including CEQA/NEPA, Coastal Act, Endangered Species Act and Clean Water Act, and is a former certified member of the American Association of Airport Executives.
A longtime member of the Sierra Club, Paul served as an elected member of his local Point Loma Peninsula planning group. Paul has extensive leadership experience of teams from different agencies under scrutiny from public perception. His administrative law and land use background is weighted with team leadership experience to help lead the club forward.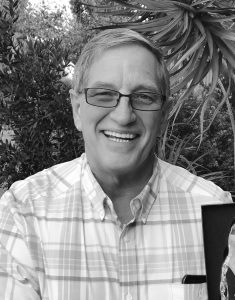 Mr. Miller has been an employee of the San Diego Chapter since 2009 when he became the Development and Communications Coordinator developing and implementing the Chapter fundraising programs. He holds Certificates in Fund Raising for Small Nonprofits and Fund Raising Management from The Fund Raising School at The Center on Philanthropy at Indiana University. In 2017 Mr Miller advanced to Development Associate and in May 2018 aws appointed Chapter Director. Mr. Miller is often the first point of contact for the Chapter, responsible for Chapter administration, programing,membership relations and office administration.
Mr. Miller's previous volunteer experience includes service on the Executive Committee's for Sierra Club San Diego and Sierra Club California where he served as Chair for both organizations. Mr. Miller has also served on National Sierra Club committees, including as Chair of the National Nominating Committee for the Sierra Club Board of Directors.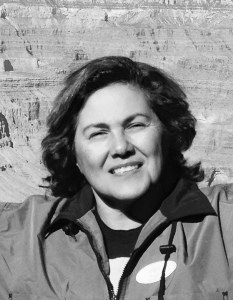 A new hire in December 2017 and a San Diego native, Marty has an extensive background as an administrative assistant in various fields, most recently as a property manager. She earned her bachelor's degree in Accounting from National University 2013 online program while working full time. She also maintains a small business doing billing, taxes, and is a notary.
In the past 3 years, she began hiking well known trails in San Diego, followed by the Grand Canyon and Yosemite for the first time, it was love at first sight. This past President weekend 2018, she visited Sedona for the first time and did a couple of hikes with friends. Her only regret is that hiking was never introduced to her as a kid.
She has traveled to Machu Piccho in 2015, France 2001, South Africa 2001 for pleasure, and to Guadalajara, Mexico for family. Pacific Beach has been her home for the past 11 years and it is where the bay, beach, community, and outdoor activities thrive in this beautiful vacation destination. Her travels and home inspire her to do more to protect the beauty, people, and animals from any threat harmful to our wellbeing. With the current White House administration, destiny was calling when she heard and applied for the position, leading her on the path of activism.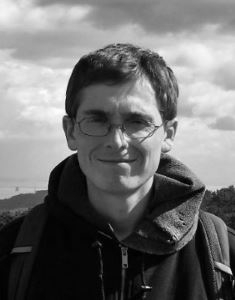 Kyle Rentschler joins Sierra Club San Diego after extensive volunteering at several conservation and wildlife rehabilitation non-profits including Climate Action Campaign, the Audubon Society, the San Diego Zoo, and three wildlife rehabilitation centers. After earning his doctorate working on ethics and virtual realities at New York University, he is excited to return to the natural world and take his volunteering to the next level.
As the Conservation Organizer, Kyle will be primarily working on SANDAC (San Diego Activist Citizens), a targeted volunteer campaign advocating for increased public transit investment at SANDAG.
The Sierra Club Board of Directors on February 21, 2014 established the following goals for the Sierra Club San Diego Steering Committee and other Club leaders working with members of the Chapter:
Rebuild Sierra Club functions in San Diego and Imperial counties and transition to a well-functioning, effective member-elected San Diego Chapter volunteer leadership. This will include establishing new group norms to build trust among volunteer leaders, maintaining intellectual honesty and respectful dialogue, addressing disagreements constructively, and establishing a governance structure that engages people in work that advances the Club's mission.
Provide support to improve Chapter volunteer leadership and management capacity to engage in addressing potential problems before they evolve into conflicts and constructively resolve disagreements.
Build the capacity of the San Diego groups, sections and committees to engage members and supporters in meaningful ways to advance Club goals.
Build a mutually beneficial relationship with the national Sierra Club.
Maintain the core functions of the Chapter: advancing the Club's mission (conservation, litigation, and political), providing service to members, supporters and the public, building local resources, and complying with policies and standards.
Ensure compliance with applicable Club policies and requirements.
Chapter Chairs Over the Years
Jerry Zagorites 1950-1951

Lucius W. "Skip" Johnson 1952-1953

Virginia Gilloon 1954

Glen Conklin 1955

Welton Grosdidier 1956

Lucille Peterson 1957-1958

Bill Thomas 1959

Aubrey Wendling 1960-1961

Gilbert Parker 1962

Harriet Allen 1963

Carl Swedelius 1964

Howard Allen 1965-1966

Nicholas Keough 1967

William Phillips, jr 1968

Carl Swedelius (repeat) 1969

Dick Rypinski 1970

Fred Axe 1971-1972

Peter Nelson 1973-1974

Susan Turnbach 1975
Jim Harrison 1976

Cam Murray 1977

Elizabeth Meyer 1978-1979

Lyndelle Fairlie 1980

Walter Konopka 1981

Bob Hartman 1982-1983

Emily Durbin 1984-1985

Ruth Duemler 1986

Linda Michael 1987

Geoffrey Smith 1988-1989

Rob Langsdorf 1989-1991

Julie Hocking 1991-1992

Rosemary Leigh 1993

Barry Hite 1994-1995

Lori Saldana 1996-1997

Larry Klaasen 1997

Carolyn Chase 1998

Eric Bowlby 1999-2000

Brad Buffett 2000

Ellen Shively 2001-2002
Richard Miller 2003-2005

Joe Zechman 2006-2007

Richard Miller (repeat) 2008-2009

Joe Zechman (repeat) 2009

Carolyn Chase (repeat) 2010-2011

John Stump 2012

Lori Saldaña (repeat) 2013

Kara Liederman 2013

Dave Grubb 2014

Debbie Hecht 2014-2015

Davin Widgerow 2016

Ruben Arizmendi 2016-Present