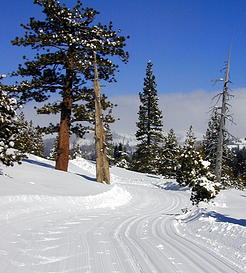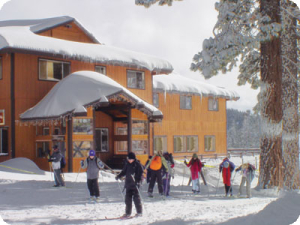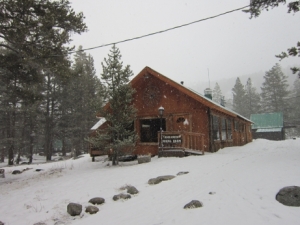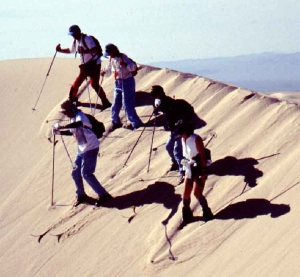 2021-2022 Ski Section Schedule
Hi Skiers, With high hopes, and fingers crossed, we are planning ski trips for the coming season. The Sierra Club has finally allowed us to have outings again. Simple outdoor outings without an indoor component (like ski lodges) do not require vaccination or covid testing. We are planning ski lodge trips, so those will require vaccination or testing. A day outing to local snow will require masking only when the group is not moving (i.e. start, breaks, and finish). If you carpool to the outing, that is not part of the Sierra Club outing, and the driver or passengers may have additional requirements (like proof of vaccination, tests, etc).
As always, If we get local snow, I'll announce local ski trips to this email list.
If you want to join my email list, send an email to skisection@gmail.com. You will receive updates to the schedule, including local ski trips when we have local snow.
Here are the upcoming trips we have so far:
Sand Skiing at Kelso Dunes. Nov. 5-7. Primitive car camping (no facilities) at the edge of the dunes. There is still plenty of room on this trip. We could change the dates to Nov. 12-14 if the federal holiday is important to you. Email skisection@gmail.com to sign up. No charge. I still have a garage full of old ski gear, just perfect for sand skiing.
Dec 29, 2021 to Jan 2, 2022, New Years in Bear Valley. Bear Valley is north of Yosemite, in Alpine County. It has a small downhill ski resort, and a large cross country track system. We stay in condos in the village of Bear Valley.
This is the trip you should consider now. We have one condo for 8 reserved, and most of the other BV condos are already booked. BV is a long day's drive away (500 miles), so no airline flight is necessary. We have enough signups to proceed with this trip. Alice Fichandler <aliceandorbill@cox.net> is in charge of the Bear Valley trip. The condo charge will be about $250 to $300 per person, depending on how many people sign up. Food, ski fees, and carpool is not included. Now is your best chance to sign up. Additional lodging will soon be gone. You can cancel, without penalty, up to 30 days before the trip. Then full payment is required. Signup via email to <aliceandorbill@cox.net>.
Feb 23 to Feb 27, 2022, Montecito Sequoia Lodge. This was our last trip in 2020. Everything shut down the next week. This is a great trip, with or without snow. If we don't have snow, we can hike in the redwoods. The food is great, and they even pack lunches for us. This is also a carpool trip.
We want to keep the cost low so more of you will come. The cost per person is $488 for 4 nights in the lodge and includes all meals and XC trail pass. We plan to book 5 rooms, enough for a dozen skiers. If you want to come, we can get more rooms now, but not later. Please let me know. Monique Alkemade <monique_alkemade@yahoo.com> is in charge of the Montecito trip.
The Lodge has a very generous refund policy, so you can cancel 48 hours in advance and get a full refund. You can sign up now, and change your mind later. The deposit for this trip is $50, and it is refundable if you cancel more than 4 days before the trip. Signup via email to Monique Alkemade <monique_alkemade@yahoo.com>.
Those 3 trips are all that we are actively planning now. If you have suggestions for other trips, now is the time to share.
I checked with the Sierra Club about Clair Tappaan Lodge at Donner Pass. They expect to open later, but are just getting started now. We have had many good trips there in the past, usually with a flight to Sacramento and a rental car to the Lodge. I lost my plane fare last year when the Lodge closed. I think airfare is still too risky.
Another good ski destination is Mammoth Lakes. We will try to get a Thanksgiving trip going, but the snow is not reliable then. Let me know if a winter visit appeals to you.
Please send Mike Fry (skisection@gmail.com) suggestions for additional trips.
THINK SNOW!!!