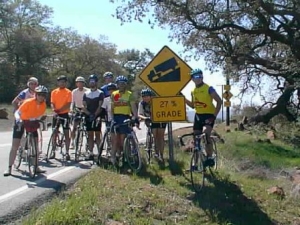 Welcome
The Bicycle Section of the Sierra Club's San Diego Chapter hosts about 20 rides each month, plus a few social events. Learn more about the rides scheduled for this month and our social events in our newsletter Out Spoken' (some rides and social events are not published on the web); use the index on the right to jump to a specific area of interest.
You can also use our membership form, learn about our planning meetings, and get contact information for our officers.
Click "overview" on the right for background and newcomer information.