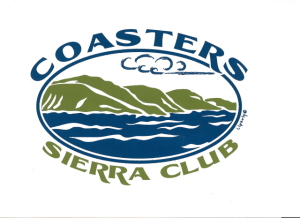 SAVE OPEN SPACES AND AGRICULTURAL INITIATIVE (SOAR) ENDORSED BY SIERRA CLUB
Initiative to protect Oceanside from Environmentally Damaging Urban Sprawl.
NOVEMBER 3, 2017
OCEANSIDE, CA – The Sierra Club today announced that it has endorsed the Save Open Spaces and Agricultural Resources (SOAR) initiative in Oceanside, CA.  The decision to support the initiative was based on Sierra Club policies that urge the preservation of agricultural lands and open space and to eliminate leap-frog sprawl and improperly sited urban development.  The endorsement was unanimously supported by the Sierra Club's North County Coastal Group (the Coasters) Executive Committee and the Steering Committee for the Sierra Club San Diego Chapter.
Read the full SOAR- Press Release here
Welcome to the Coasters – North County Coastal Group
The Coasters are the geographic division of the San Diego Chapter for the north coastal area, Del Mar to Oceanside. We organize a variety of Sierra Club activities in coastal North County, including conservation efforts, outings, and social events.
Save the Date!
Buena Vista Nature Center
Featured Topic: Southern Cal Coastal Lagoon Restoration – Opportunities and Challenges
Our coastal lagoons are a key component of our coast- from natural resources to our economy.   Our program will focus on current status of San Elijo, Batiquitos and Buena Vista lagoons. A healthy lagoon is critical to maintain a healthy coast.  Yet each lagoon faces challenges that need to be addressed.  Learn about these challenges and what is proposed to address them. Our panelists will share their stories about these three important coastal resources.
---
---
Call for Nominations
Sierra Club activities are driven by volunteers at the local level and are one of the only environmental groups where volunteers set the agenda. With the re-launch of the North County Coastal Group, now is a great time to get involved and be a part of your local Sierra Club group from the ground level!
The North County Coastal Group (NCCG) will be holding elections this Fall to fill four (4) vacancies on its Executive Committee. The NCC Group Executive Committee has overall responsibility to assure that the activities and services provided for the benefit of the members are consistent with the Bylaws, Rules, and Policies of the Chapter and
National Sierra Club. These activities may include outings, membership services, financial management, conservation and political programs. The Executive Committee meets monthly and attendance is expected.
If you would like to submit a name for consideration by the Nominating Committee, or would like more information, contact Amelie Catheline at amelie.catheline@gmail.com, Mark Jenne at markjenne@aol.com or Carl Pope at seatp3@gmail.com.
Names must be submitted by July 25th, 2018.
The North County Coastal Group comprises the zip codes of: 92007 – Cardiff, 92008 – Carlsbad, 92009 – Carlsbad, 92010– Carlsbad, 92011– Carlsbad, 92013– Carlsbad PO Box, 92018– Carlsbad PO Box, 92014 – Del Mar, 92023 – Encinitas – PO Box, 92024 – Encinitas, 92054 – Oceanside, 92055 – Oceanside, 92056 – Oceanside, 92057 –
Oceanside, 92049 Oceanside PO Box, 92051 – Oceanside PO Box, 92052 – Oceanside PO Box, 92067 – Rancho Santa Fe PO Box, 92075 – Solana Beach, 92091 – Rancho Santa Fe.
Candidates may also submit their names through an alternative process by submitting a petition.
What's New From The Coasters
What Can You Do Now? Our Goal with this new group is to support the Sierra Club Mission to "Explore, Enjoy and Protect our Planet," while addressing issues and providing outdoor opportunities that are important to our North County Coastal area.
Here are some immediate ways that you can get involved:
City Ambassador – We are looking for a few volunteers to become Information Ambassadors for their city – Ambassadors will help us stay up to date with important issues, developments and activities in each of the coastal cities.  This will help our group stay informed and ready to mobilize on hot button issues. Contact Mayela at mayelaphoto@gmail.com.
Conservation Group – Volunteers will help jump start a "Coasters Conservation Group."  This group will work with the San Diego Chapter Conservation Group while bringing North County issues and priorities to the forefront. Contact Alice at aliceh.john@gmail.com.
Outings – Our San Diego Chapter offers a number of ways to enjoy our beautiful region from sponsored hikes to Basic Wilderness Training Courses.  Our Coasters group will be a galvanizing force for our area to tap into all that is currently available while exploring opportunities that are unique to our region. Contact Carl Pope at seatp3@gmail.com.
Social Media Guru – We are looking for volunteers to help us create and manage our website and FaceBook page.  Effective communication with our "Coasters Group" is the key to our success and critical during this politically charged time! Contact Sally at sallyp123@mac.com.
If you are interested in any of these opportunities, would like more information and /or have some other ideas to help build our Group please contact Sally Prendergast @sallyp123@mac.com.