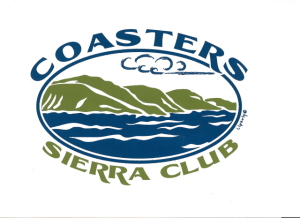 SAVE OPEN SPACES AND AGRICULTURAL INITIATIVE (SOAR) ENDORSED BY SIERRA CLUB
Initiative to protect Oceanside from Environmentally Damaging Urban Sprawl.
NOVEMBER 3, 2017
OCEANSIDE, CA – The Sierra Club today announced that it has endorsed the Save Open Spaces and Agricultural Resources (SOAR) initiative in Oceanside, CA.  The decision to support the initiative was based on Sierra Club policies that urge the preservation of agricultural lands and open space and to eliminate leap-frog sprawl and improperly sited urban development.  The endorsement was unanimously supported by the Sierra Club's North County Coastal Group (the Coasters) Executive Committee and the Steering Committee for the Sierra Club San Diego Chapter.
Read the full SOAR- Press Release here
Welcome to the Coasters – North County Coastal Group
The Coasters are the geographic division of the San Diego Chapter for the north coastal area, Del Mar to Oceanside. We organize a variety of Sierra Club activities in coastal North County, including conservation efforts, outings, and social events.
JOIN US THIS WEEKEND!
People come together to join hands, forming symbolic barriers against spilled oil and to stand against the impacts of other forms of extreme energy.
---
---
September Quarterly Meeting Review
Our September Quarterly meeting on Sea Level Rise was widely attended and a terrific opportunity to learn about current SLR research and what our coastal communities are doing to prepare.
Special thanks to our incredibly informative presenters:
Julie Kalansky, Ph.d. – Program Manager and Post-Doctoral Researcher at Scripps Institution of Oceanography
Laura Engeman – Director of San Diego Regional Climate Collaborative
Julia Chunn-Heer – San Diego County Policy Manager, Surfrider Foundation
The following are links to the presentations:
July Quarterly Meeting Review
Thank you to everyone who participated in our July Quarterly Meeting in Oceanside regarding the loss of open space and challenges of agriculture.  There was a lively discussion regarding challenges related to agriculture and how to create more profitable options for the land aside from sprawling development. Special thanks to the our presenters, Esther Sanchez – Carlsbad City Council Member, Eric Larsen – Executive Director of the San Diego Farm Bureau, and Dennis Martinek – Professor, Farmer.
The following are links to the presentations:
*Additionally, a number of the attendees expressed their interest in cannabis farming as a possible land use alternative.  Here are links related to the discussion*
What's New From The Coasters
What Can You Do Now? Our Goal with this new group is to support the Sierra Club Mission to "Explore, Enjoy and Protect our Planet," while addressing issues and providing outdoor opportunities that are important to our North County Coastal area.
Here are some immediate ways that you can get involved:
City Ambassador – We are looking for a few volunteers to become Information Ambassadors for their city – Ambassadors will help us stay up to date with important issues, developments and activities in each of the coastal cities.  This will help our group stay informed and ready to mobilize on hot button issues. Contact Mayela at mayelaphoto@gmail.com.
Conservation Group – Volunteers will help jump start a "Coasters Conservation Group."  This group will work with the San Diego Chapter Conservation Group while bringing North County issues and priorities to the forefront. Contact Alice at aliceh.john@gmail.com.
Outings – Our San Diego Chapter offers a number of ways to enjoy our beautiful region from sponsored hikes to Basic Wilderness Training Courses.  Our Coasters group will be a galvanizing force for our area to tap into all that is currently available while exploring opportunities that are unique to our region. Contact Carl Pope at seatp3@gmail.com.
Social Media Guru – We are looking for volunteers to help us create and manage our website and FaceBook page.  Effective communication with our "Coasters Group" is the key to our success and critical during this politically charged time! Contact Sally at sallyp123@mac.com.
If you are interested in any of these opportunities, would like more information and /or have some other ideas to help build our Group please contact Sally Prendergast @sallyp123@mac.com.