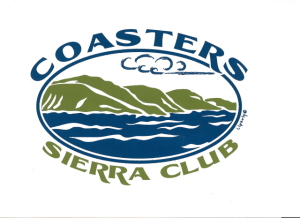 SAVE OPEN SPACES AND AGRICULTURAL INITIATIVE (SOAR) ENDORSED BY SIERRA CLUB
Initiative to protect Oceanside from Environmentally Damaging Urban Sprawl.
NOVEMBER 3, 2017
OCEANSIDE, CA – The Sierra Club today announced that it has endorsed the Save Open Spaces and Agricultural Resources (SOAR) initiative in Oceanside, CA.  The decision to support the initiative was based on Sierra Club policies that urge the preservation of agricultural lands and open space and to eliminate leap-frog sprawl and improperly sited urban development.  The endorsement was unanimously supported by the Sierra Club's North County Coastal Group (the Coasters) Executive Committee and the Steering Committee for the Sierra Club San Diego Chapter.
Read the full SOAR- Press Release here
Welcome to the Coasters – North County Coastal Group
The Coasters are the geographic division of the San Diego Chapter for the north coastal area, Del Mar to Oceanside. We organize a variety of Sierra Club activities in coastal North County, including conservation efforts, outings, and social events.
---
---
CORRECTION
NORTH COUNTY COASTAL GROUP EXECUTIVE COMMITTEE ELECTIONS
Voting for the North County Coastal Group Executive Committee is underway.
The October/November/December edition of the HiSierran newsletter, which contains the candidate statements and the ballot is in error.  Unfortunately, the candidate statements and ballot are from a previous election.  Please do not use the ballot in the HiSierran.
Here are the correct candidate statements and ballot which you can print and vote.
Alice Hammond, Greg Wagner and Sally Prendergast are running in this year's North County Coastal Group Executive Committee.  This means they are willing to volunteer their time, energy, expertise, ideas and enthusiasm to the group and take a leadership role.
TO FILL OUT THE BALLOT:
Write your membership number on the outside of your mailing envelope.
Your membership number is the 8 digit number that appears above your name on the mailing envelope that was mailed and on your HiSierran.  Can't find your number?  Just call the Sierra Club office at 858-569-6005 and we will look you up.
Read the biographies of the candidates.
Vote for no more than 3 candidates by marking X in the box, including write-ins.
For Joint memberships please use the second set of boxes to vote.
Mail your ballot to NCCG Elections, San Diego Chapter Sierra Club, 8304 Clairemont Mesa. Blvd., Ste #101, San Diego, CA 92111.
All ballots must be received in the San Diego Chapter office by 5pm on November 12, 2018. 
We apologize for the errors and any inconvenience this may have caused.
---
Save the Date!
La Colonia Community Center
Featured  Speaker: 
City of Solana Beach Council Member Judy Hegenauer
Featured Topic:
Meltwater & Metamorphosis – Native Communities in a Fracturing Arctic Landscape
Cynthia Matzke, Marine Science Educator, Associate Professor at UC San Diego Extension
---
---
What's New From The Coasters
What Can You Do Now? Our Goal with this new group is to support the Sierra Club Mission to "Explore, Enjoy and Protect our Planet," while addressing issues and providing outdoor opportunities that are important to our North County Coastal area.
Here are some immediate ways that you can get involved:
City Ambassador – We are looking for a few volunteers to become Information Ambassadors for their city – Ambassadors will help us stay up to date with important issues, developments and activities in each of the coastal cities.  This will help our group stay informed and ready to mobilize on hot button issues. Contact Mayela at mayelaphoto@gmail.com.
Conservation Group – Volunteers will help jump start a "Coasters Conservation Group."  This group will work with the San Diego Chapter Conservation Group while bringing North County issues and priorities to the forefront. Contact Alice at aliceh.john@gmail.com.
Outings – Our San Diego Chapter offers a number of ways to enjoy our beautiful region from sponsored hikes to Basic Wilderness Training Courses.  Our Coasters group will be a galvanizing force for our area to tap into all that is currently available while exploring opportunities that are unique to our region. Contact Carl Pope at seatp3@gmail.com.
Social Media Guru – We are looking for volunteers to help us create and manage our website and FaceBook page.  Effective communication with our "Coasters Group" is the key to our success and critical during this politically charged time! Contact Sally at sallyp123@mac.com.
If you are interested in any of these opportunities, would like more information and /or have some other ideas to help build our Group please contact Sally Prendergast @sallyp123@mac.com.