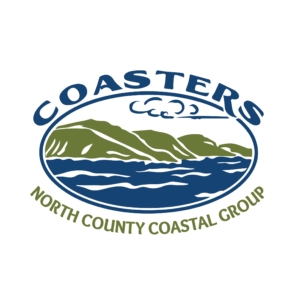 Check out our new video:
Sprawl Costs Us All
Learn about a key contributor to our climate crisis and what we can do about it.
Welcome to the Coasters – North County Coastal Group
The Coasters cover the North County coastal area from Del Mar to Oceanside. We organize a variety of Sierra Club initiatives including Conservation and Land Use efforts, Political Endorsements, Zero Waste and Climate Issues, Electrification, Outings and more.
---
---
---
Sierra Club
North County Coastal Group
Quarterly Meeting
Wednesday, January 25th
7:00 pm
Virtual via Zoom
Please join us for our first Quarterly Meeting of 2023!
Featured Speaker – Amy Tobia
Amy Tobia is a local leader for Represent Us, a grassroots organization focused on election reform, voting rights and anti-corruption initiatives nationwide. Amy applies skills acquired over 25 years working in design, marketing and project management to advocate for election reforms that empower voters and improve democracy. Represent San Diego is a founding member of two coalitions including More Choice SD, advancing Ranked Choice Voting and the Voters' Voice Initiative advocating for campaign finance reform.
You must register for this virtual event.
After registering, you will receive a confirmation email containing information about joining the meeting.
The meeting will also include a discussion of our 2023 priorities and how you can get involved. We can't wait to see you!
Everyone welcome!
---
---
What's New From The Coasters
What Can You Do Now? Our Goal with this new group is to support the Sierra Club Mission to "Explore, Enjoy and Protect our Planet," while addressing issues and providing outdoor opportunities that are important to our North County Coastal area.
Here are some immediate ways that you can get involved:
City Ambassador – We are looking for a few volunteers to become Information Ambassadors for their city – Ambassadors will help us stay up to date with important issues, developments and activities in each of the coastal cities. This will help our group stay informed and ready to mobilize on hot button issues. Contact Mayela at mayelaphoto@gmail.com.
Conservation Group – Volunteers will help jump start a "Coasters Conservation Group." This group will work with the San Diego Chapter Conservation Group while bringing North County issues and priorities to the forefront. Contact Alice at aliceh.john@gmail.com.
Outings – Our San Diego Chapter offers a number of ways to enjoy our beautiful region from sponsored hikes to Basic Wilderness Training Courses. Our Coasters group will be a galvanizing force for our area to tap into all that is currently available while exploring opportunities that are unique to our region. Contact Carl Pope at seatp3@gmail.com.
Social Media Guru – We are looking for volunteers to help us create and manage our website and FaceBook page. Effective communication with our "Coasters Group" is the key to our success and critical during this politically charged time! Contact Sally at sallyp123@mac.com.
If you are interested in any of these opportunities, would like more information and /or have some other ideas to help build our Group please contact Sally Prendergast @sallyp123@mac.com.