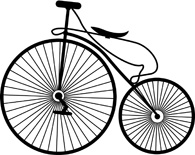 Transportation Committee
Purpose
To promote efficient and responsible transportation choices.
To educate elected officials and the public about transportation alternatives.
To influence decision-making through issue leadership.
Meetings
The Transportation Committee meets occasionally at a location near the Old Town Transit Station. Call Mike Bullock (760-754-8025) for further info.
Presentations
Presentation from the Air and Waste Management Association Conference (AWMA: http://www.awma.org) on June 26, in Long Beach.