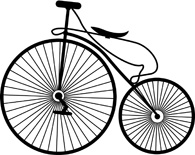 Transportation Committee
Purpose
To promote efficient and responsible transportation choices.
To educate elected officials and the public about transportation alternatives.
To influence decision-making through issue leadership.
Meetings
Sierra Club San Diego Transportation Committee Meeting Wednesday, April 20, from 5 to 6 pm
In the San Diego region, about half of all greenhouse gas emissions are caused by transportation. There are many actions that would reduce those emissions, ranging from simple individual actions like combining several errands into one trip on up to large-scale government actions like setting fuel economy standards.
If you are interested in how you can help reduce transportation-related emissions, attend the inaugural meeting of the reconstituted San Diego Chapter Transportation Committee. To set a good example, we will meet via Zoom for a low carbon footprint.
To get the Zoom link, email davidgrubb@sbcglobal.net
Come prepared to introduce yourself and tell us how you would like to help.