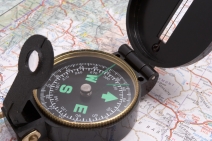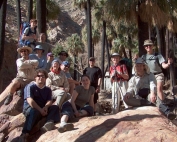 David Grubb
The Sierra Club Statement of Purpose begins, "To explore, enjoy, and protect the wild places of the Earth." In order to more effectively carry out this purpose, we need you as an outing leader.  To become a Level I Chapter Outing Leader (lead day hikes and car camps) you must:
1. Have been on at least four Sierra Club outings.
2. Be a Sierra Club member.
3. Be at least 18 years of age.
4. Attend the Level I Chapter Outing Leader training class.
5. Obtain a Red Cross Standard First Aid card or equivalent before proceeding to step 6.
6. Plan, publish and execute 2 evaluation outings before November 2018.
The COL1 Training session will be held on October 14, 2017. You will get classroom training on COL practices and policies and, optionally, Standard First Aid training and certification.  For more information on the Standard First Aid training and schedule, go to: http://www.firstaidgonewild.com
Class size is limited to 15. Sign-up before September 30 by contacting Stefanie Maio at Email: SD.COL.Training@gmail.com
Next year's training will take place in May 2018.  Please check back at a later date for details.
David Grubb
Mission Trails Park, San Diego.
Would you like to lead backpack trips for the Sierra Club or the Wilderness Basics Course? To do so, leaders are required to take COL II training. COL II training is offered twice a year. To sign up for this training, you must meet all 3 of the following criteria:
Be a COL I with all certifications current.
Have led at least 4 Type I trips (this includes your two COL I evaluations).
Have graduated from the Wilderness Basics Course or its equivalent.
The class will be a fun day learning advanced leader techniques for planning and executing wilderness backpacking trips, plus a nice hike in Mission Trails Park!
Class size is limited to 15. Sign-up before October 7, 2017 by contacting Stefanie Maio via email at SD.COL.Training@gmail.com.