Looking to get active?  Want to help protect our natural world and communities?
​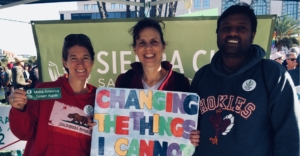 Saturday March 17, 12:00 pm – 2:00 pm
These are perilous and dangerous times for the natural environment, our human environment, our communities, our civil liberties, and our families' future. Are you concerned about what the new political landscape will mean for San Diego's land, water, and wild places?
Then attend our Activist's Orientation and learn what you can do and how to get more involved in our efforts to protect the environment. You will meet other activists to hear what we are facing and how we are responding. Let us help you find your perfect volunteer opportunity.