Take our Membership Survey HERE.  

Your opinions are important to us.
---
---
Activist's Events and Resources
---
---
Looking to get active?
Want to find out more about the Sierra Club in San Diego?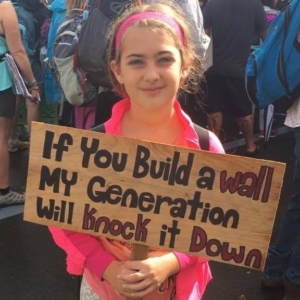 Email us to be notified of the next
New Member & Activist Orientation
---
---
 
Join Sierra Club San Diego at the League of Women Voters "Lunch with the League" program series.
Community Choice Energy
Which Communities? Whose Choice?
Wednesday, October 25, 2017
11:30 AM – 1:30 PM
Tom Ham's Lighthouse
$35 for Sierra Club Members
More information HERE
---
---
Sierra Club Joins With Conservation Groups to Challenge the Border Wall Construction
On September 14, a coalition of national conservation groups including Defenders of Wildlife, Sierra Club and Animal Legal Defense Fund filed suit against the Department of Homeland Security (DHS) challenging border wall construction activities that threaten wildlife and public lands in San Diego and Imperial Valley, California.  Learn more here.
---
---
Looking to get active?  Want to help protect our natural world and communities?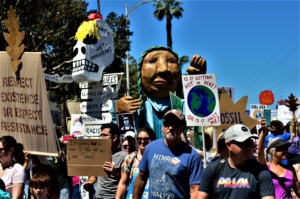 Let us help you find your perfect volunteer opportunity.  Just fill out our volunteer form HERE and one of our Coordinators of Volunteers will get right back to you and get you going!
---
---
Visit the Sierra Club Store for great prices on backpacks, bags, caps and other great items.
        
The Sierra Club National Parks Coloring Book  $ 11.00
Wolf Tote Bag $7.00
2018 WHALE WATCHING TRIP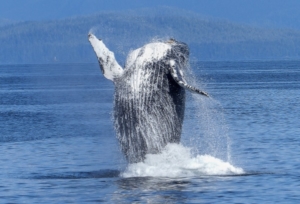 A Benefit Event for Sierra Club San Diego
Sunday, January 14, 2018   10:00 AM – 1:00 PM
Adult $55.00   Child (6-13yrs) $30.00
---
---
2018 Sierra Club Calendars
Wilderness Wall                                    Engagement Desk
   Member price  $13.45                              Member price  $14.35 
Holiday Cards are also available
---
---
HiSierran Newsletter Online – Click HERE
---
************************
---
Marching for Women's and Human Rights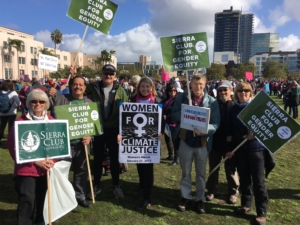 Hundreds of Chapter members and supporters joined with tens of thousands to march for women's rights, our safety, our health, our families and our communities.  The march was held the day after the inauguration of Donald Trump and signaled to the Trump administration that we are gravely concerned about the impacts of climate change and the implications of an Administration that promotes climate skepticism, advancement of fossil fuels, an extractive economy, racism, bigotry and sexist oppression.
---
Join Sierra Club San Diego on an outing – where do you want to go? The choice is yours!