Full Activities Calendar
Full Outings Calendar
Inspiring Connections Outdoors (ICO) Parks4Kids Program
San Diego ICO is an all-volunteer program of the Sierra Club dedicated to providing outdoor experiences to low-income youth who would not otherwise have the opportunity to actively engage in nature. San Diego ICO has created a fundraising page in the Parks4Kids Program, which is sponsored by The Outdoor Foundation. It operates a bit like a GoFundMe page (but Parks4Kids does not take any of the amount donated). San Diego is seeking $7,500 to provide funding for 30 hiking and 5 camping trips during June 2016 – May 2017. Make a tax-deductible donation HERE.
Marching for Women's and Human Rights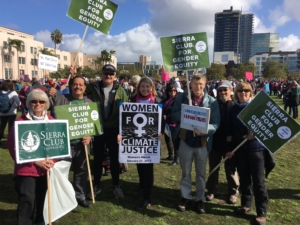 Hundreds of Chapter members and supporters joined with tens of thousands to march for women's rights, our safety, our health, our families and our communities.  The march was held the day after the inauguration of Donald Trump and signaled to the Trump administration that we are gravely concerned about the impacts of climate change and the implications of an Administration that promotes climate skepticism, advancement of fossil fuels, an extractive economy, racism, bigotry and sexist oppression.
Looking to get active?  Want to help protect our natural world and communities?
Let us help you find your perfect volunteer opportunity.  Just fill out our volunteer form HERE and one of our Coordinators of Volunteers will get right back to you and get you going!
---
---
Activist's Events and Resources
---
Saturday, April 29, 10 am – 2 pm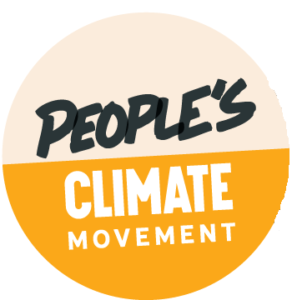 SAN DIEGO
WE RESIST.    WE BUILD.    WE RISE.
Join our contingent to march for jobs, justice and the climate
Healthy People, Healthy Community, Healthy Earth
The event will kick off at 10 am with a rally at Waterfront Park.  Speakers include Assembly member Lorena Gonzalez Fletcher, San Diego Councilman David Alvarez, and Rev. J. Lee Hill, Jr., Senior Pastor of the Christian Fellowship Congregational Church (United Church of Christ).  Live music, a Native American ceremony, and a Kid's Zone with games and face-painting will be featured.   The opening speeches will be followed by a short loop march, and after regrouping at the park, additional speakers and a call to action.  The event will conclude with live performances, information booths, and other activities.
Sierra Club Executive Director Michael Brune: "On April 29th, it's going to be much clearer to Donald Trump that he won't drag America or the world backwards on climate without the fight of his life. Our planet is in crisis, and voices from around the nation must and will be heard."
A coalition of environmental, social justice and human rights groups are joining together to let our voices be heard.
Join Sierra Club San Diego in marching to stop the Trump administration from unraveling the hard-won protections of our climate, health, and communities, and the rights of people of color, workers, indigenous people, immigrants, women, LGBTQIA, and young people.  More here>>
---
---
INDIVISIBLE: A Practical Guide for Resisting the Trump Agenda
INDIVISIBLE: Una Guía Práctica para Resistar la Agenda de Trump
 Download the guide here (pdf)            Descargar la guía aqui pdf
---
***********************************
Resist, Recruit, Train, and Sustain
From the blog of Sierra Club Executive Director Michael Brune – November 18, 2016
Over the past ten days, we've had to accept a tough reality. But although it's definitely going to happen, a Trump administration will never seem normal, nor should it. We already know that the corrupt, cynical, and racist values that he and his inner circle bring to the White House will challenge everything we stand for.
As we move forward with a new Congress and this new administration, here are some early thoughts on how the Sierra Club will confront the reality of President-elect Trump.  Read more here.
HiSierran Newsletter Online – Click HERE
************************
Why Should You Donate to Sierra Club San Diego?

Visit the Sierra Club Store for great prices on backpacks, bags, caps and other great items.


Join Sierra Club San Diego on an outing – where do you want to go? The choice is yours!
Click edit button to change this text. Click edit button to change this text.