TAKE ACTION!
---
---
Call for Nominations for Chapter Executive Committee
Please note that the deadline for nominations for Chapter Executive Committee candidates has been extended until midnight on August 30, 2019.
The Sierra Club San Diego Nominating Committee is seeking Chapter members to run for the Chapter Executive Committee (ExCom) in the 2019 Election. The committee seeks a diverse pool of candidates, balanced in terms of gender, ethnicity, and geography. The Sierra Club San Diego membership will elect four Executive Committee members in 2019. Nominations are due August 30, 2019.
We will actually have two elections running concurrently for Sierra Club San Diego ExCom. We will elect two new people to a one-year term on Excom. We have a second simultaneous election to a three-year term on ExCom. Please consider running for one of these two important seats. Read more here or to nominate…
---
---
2018 Annual Report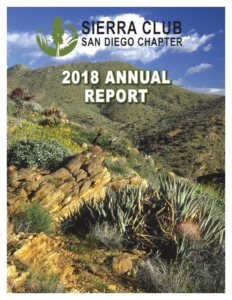 ---
---
Looking to get active? Want to help protect our natural world and communities?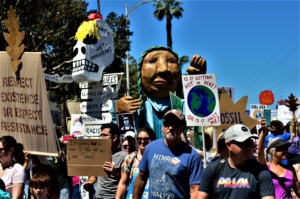 Let us help you find your perfect volunteer opportunity. Just fill out our volunteer form HERE and one of our Coordinators of Volunteers will get right back to you and get you going!
---
---
Get Involved: Join SANDAC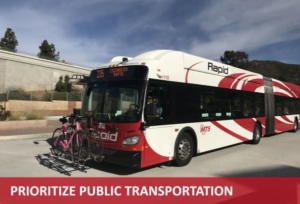 SANDAC (San Diego Activist Citizens) is a group of Sierra Club Volunteers who are looking to prioritze public transportation in the 2019 edition of the Regional Transportation Plan.
Are you interested in volunteering your time to be a part of this program?
Be part of the movement.

---
---
GET ACTIVE !
---
---
San Diego Chapter Implementation Plan for Recommended Actions
In February 2019 the Sierra Club's Board of Directors approved a resolution reinstating the San Diego Chapter. The Board's action was predicated on the commitment by the Chapter leadership to prepare an implementation plan for the recommended next steps referenced in the Board's resolution.
On July 31 the Chapter submitted the following Implementation Plan and is fully committed to implementing each of the steps as outlined below. Read more here…
---
---
---
---
SUPPORT THE SIERRA CLUB!
---
---
Show Your Support for the Environment!
Make America Green Again ball cap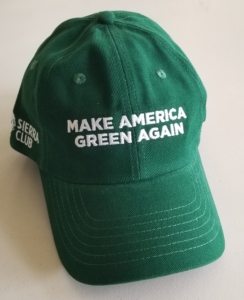 $15.00
100% cotton with adjustable closure and Sierra Club logo on side. One size fits all.
Looking for that special gift? Check out the Chapter's online store where you can find all sorts of great items for everyone in the family show your support for the Sierra Club at the same time.

Summer Clearance Sale – Month of August – Selected Items
Great prices on backpacks, bags, caps, water bottles, travel mugs, coloring books and more.
---
---
Help Support the San Diego Chapter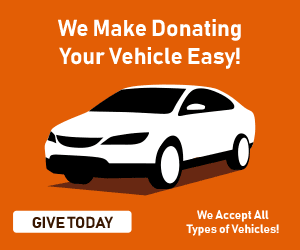 It's never a bad time to donate your car/boat/motorcycle and you may qualify for a tax deduction!.
---
---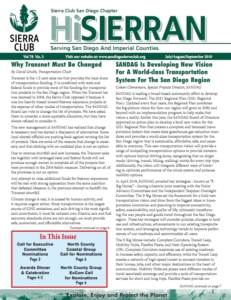 ---
---
Join Sierra Club San Diego on an outing – where do you want to go? The choice is yours!