Full Activities Calendar
Full Outings Calendar
---
Inspiring Connections Outdoors (ICO) Parks4Kids Program
San Diego ICO is an all-volunteer program of the Sierra Club dedicated to providing outdoor experiences to low-income youth who would not otherwise have the opportunity to actively engage in nature. San Diego ICO has created a fundraising page in the Parks4Kids Program, which is sponsored by The Outdoor Foundation. It operates a bit like a GoFundMe page (but Parks4Kids does not take any of the amount donated). San Diego is seeking $7,500 to provide funding for 30 hiking and 5 camping trips during June 2016 – May 2017. Make a tax-deductible donation HERE.
---
---
Marching for Women's and Human Rights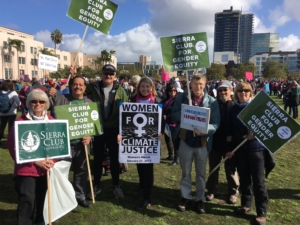 Hundreds of Chapter members and supporters joined with tens of thousands to march for women's rights, our safety, our health, our families and our communities.  The march was held the day after the inauguration of Donald Trump and signaled to the Trump administration that we are gravely concerned about the impacts of climate change and the implications of an Administration that promotes climate skepticism, advancement of fossil fuels, an extractive economy, racism, bigotry and sexist oppression.
---
California Environmental Quality Act Workshop
July 15, 2017   9:30 am – 2:30 pm
Join us for a hands-on workshop about California's most powerful law, the California Environmental Quality Act (CEQA). Learn when and how to comment to make San Diego a better place for humans and wildlife. We'll provide the tools to review projects, submit official comments, and create a successful legal challenge when necessary. Beginners welcome!
---
---
---
Activist's Events and Resources
---
---
Looking to get active?  Want to help protect our natural world and communities?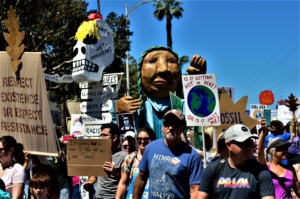 ACTIVIST'S ORIENTATION
Saturday July 29, 11 am – 12:30 pm
Thursday August 17, 6:30 pm – 8 pm
---
---
Let us help you find your perfect volunteer opportunity.  Just fill out our volunteer form HERE and one of our Coordinators of Volunteers will get right back to you and get you going!
---
---
---
INDIVISIBLE: A Practical Guide for Resisting the Trump Agenda
INDIVISIBLE: Una Guía Práctica para Resistar la Agenda de Trump
 Download the guide here (pdf)            Descargar la guía aqui pdf
---
---
 

Resist, Recruit, Train, and Sustain
Over the past ten days, we've had to accept a tough reality. But although it's definitely going to happen, a Trump administration will never seem normal, nor should it. We already know that the corrupt, cynical, and racist values that he and his inner circle bring to the White House will challenge everything we stand for.
As we move forward with a new Congress and this new administration, here are some early thoughts on how the Sierra Club will confront the reality of President-elect Trump.  Read more here.
---
---
Notice Regarding Sungevity Solar
Sungevity filed for bankruptcy in March 2017 and has been working to sell its business and obligations.  As part of that Chapter 11 bankruptcy reorganization and sale, Sierra Club understands that Sungevity has sold certain of its assets to a newly formed company, Solar Spectrum.  Sungevity has filed a motion to reject its contract with the Sierra Club, which, if approved, would mean that the Sierra Club would not receive any additional referral payments.  Furthermore, as part of that reorganization, we understand that the company has recently filed a motion with the bankruptcy court to reject at least some of its contracts with existing customers. Sungevity has temporarily withdrawn that motion, and may re-file that motion at any time.  If Sungevity does so, the Sierra Club will not receive notice of the motion, only the affected customers will.  Additional information on the Sungevity bankruptcy case can be found at http://www.kccllc.net/sungevity and https://ecf.deb.uscourts.gov/.
---
---
Visit the Sierra Club Store for great prices on backpacks, bags, caps and other great items.


2017 Gala Celebration & Awards Dinner
"Voices For Nature"
Saturday, June 24, 2017, 6:00pm– 9:30pm,  Hilton Harbor Island Hotel
Join us in celebrating the the achievements of leaders in our community and volunteers who have contributed their time and effort to safeguarding our environment.
Thank You to Our Sponsors!
Premier Sponsor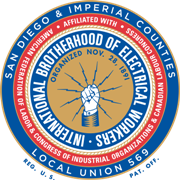 Environmental Guardians

 
Environmental Defenders
Environmental Keeper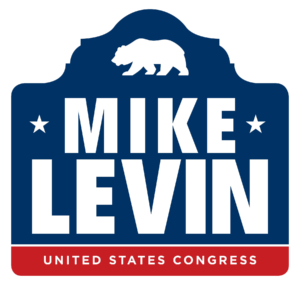 HiSierran Newsletter Online – Click HERE
---
************************
Why Should You Donate to Sierra Club San Diego?

Join Sierra Club San Diego on an outing – where do you want to go? The choice is yours!
Click edit button to change this text. Click edit button to change this text.
Click edit button to change this text.Click edit button to change this text.