TAKE ACTION!
---
---
The 30% Solar Tax Credit ends December 31
What should you do NOW?
Attend our upcoming Solar Seminar

Wednesday, March 20, 2019
6:00 pm – 7:30 pm
La Jolla Riford Library
7555 Draper Ave. La Jolla 92037
Find out how you can benefit from solar.  Not in six months.  Not next year.  NOW.
Why NOW?  The 30% Federal solar tax credit expires at the end of this year.  On average, it takes about 4 months for the solar process to be completed (appointment, consultation, proposals, contract execution, financing, permits, interface with the local utility, fabrication of materials, delivery, installation, and activation).  It doesn't happen overnight!
Join the Solar Revolution
---
---
Help Support the San Diego Chapter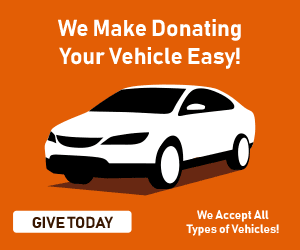 It's never a bad time to donate your car/boat/motorcycle and you may qualify for a tax deduction!.
---
---
Looking to get active?  Want to help protect our natural world and communities?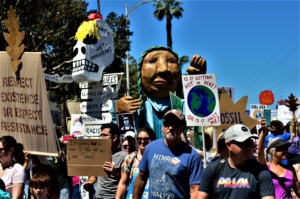 Let us help you find your perfect volunteer opportunity.  Just fill out our volunteer form HERE and one of our Coordinators of Volunteers will get right back to you and get you going!
---
---
2018 General Election – November 6
---
---
Get Involved: Join SANDAC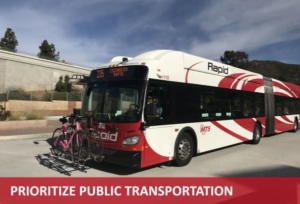 SANDAC (San Diego Activist Citizens) is a group of Sierra Club Volunteers who are looking to prioritze public transportation in the 2019 edition of the Regional Transportation Plan.
Are you interested in volunteering your time to be a part of this program?
Be part of the movement.

---
---
GET ACTIVE !
---
---
It's Pupping Season for the La Jolla Harbor Seals!
The mother seals are having their babies!
Join us for a

Talk

on Seal Biology and Behavior followed by a short

Walk

 to Casa Beach to see the Seals
Saturday, March 30th at 2 pm
Mangelsen-Images of Nature Gallery
7916 Girard Ave, La Jolla
(858) 551-9553
Presented by Seal Society of Sierra Club San Diego
---
---
Death Valley Camping Adventure

April 3-7, 2019
Here is a unique camping trip in Death Valley National Park! We will ride a chartered, air-conditioned bus to the Furnace Creek Campground (a developed campground with water, fire pits, tables and flush toilets). This tent-camping trip is for adults only who are in good health. Participants must provide their own meals and camping equipment (tent, sleeping bag, etc.).  Each day, your leaders will offer some fascinating hiking adventures of varying difficulty levels.  More information here.
---
---
---
---
SUPPORT THE SIERRA CLUB!
---
---
2019 Awards Dinner Celebration
Saturday, May 4, 2019


Our Environmental Heritage
The Sierra Club is not alone in fighting for the betterment of our environment.  We stand together with other outstanding organizations and individuals that educate, advocate and make significant contributions to insuring San Diego's treasured environment is enhanced and protected.
---
---
Show Your Support for the Sierra Club with this John Muir ball cap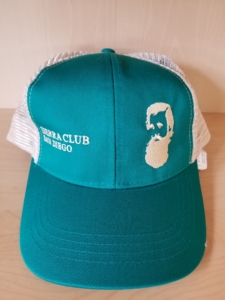 Econscious organic/recycled ball cap with John Muir silhouette and Sierra Club San Diego.
70% certified organic cotton, 30% recycled polyester with adjustable closure.
   Looking for that special gift? Check out the Chapter's online store where you can find all sorts of great items for everyone in the family show your support for the Sierra Club at the same time.


---
---

SALE-HALF PRICE
Desk Calendar
Regular Price $15.95 
$7.98


Member Price $14.35 

$7.18


Order HERE
Wilderness Wall Calendar

SOLD OUT
Visit the Sierra Club Store for great prices on backpacks, bags, caps, water bottles, travel mugs, coloring books and other great items.
---
---
---
---
Join Sierra Club San Diego on an outing – where do you want to go? The choice is yours!