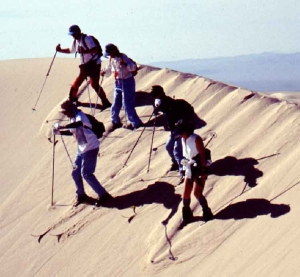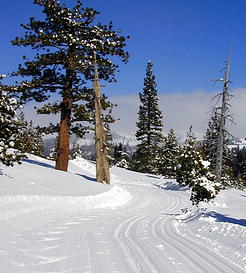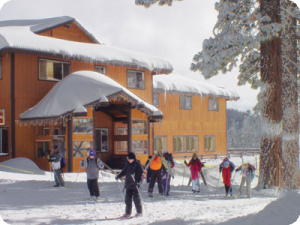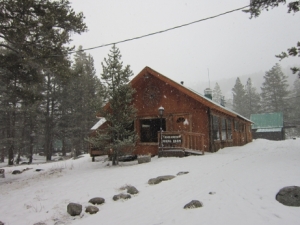 2015-2016 Ski Section Schedule
Hi Skiers, The latest long range forecast came out Sept. 17, and it has good news plus some reservations. The precipitation forecast is above normal for most of California, and much higher than normal for southern California. This is supposed to be the case all winter, and into the spring.
The temperature forecast is not as good. The California forecast is above normal temperature until February, then southern California cools to normal, but the northern part stays warmer than normal. The NoCal temps get down to normal in late spring. This means the higher elevations should be OK, but some lower elevations might get rained out. I am hoping we get some good ski days on San Jacinto and San Gorgonio this season.
Like last season, New Mexico is forecast for both cooler temperature and above normal precipitation. This is the forecast for this fall, winter, and spring. New Mexico has the best ski forecast of anywhere in the country. Not until May do precip and temp return to normal levels. Last season's forecast is why I scheduled our New Mexico trip last February. The majority of that forecast didn't happen, but we had a great trip.
Also like last season, the Northwest is both warmer and drier than normal. The heat is supposed to continue until summer, and their drought doesn't let up until April. This is also forecast for New England. They really got hammered last winter, but the opposite should be true this time.
Southern Utah and Colorado show normal to cool temperatures, and normal to above precipitation.
You can study the forecast yourself. Notice they use a 3 month interval: Jan, Feb, and Mar is a single forecast. Feb, Mar, and Apr is the next forecast. Temp and precip are on different maps. The next forecast is Oct. 15.
http://www.cpc.ncep.noaa.gov/products/predictions/30day/
We have four trips scheduled so far.
Nov. 6-8, Kelso Dunes Sand Skiing.
Dec 30-Jan 3, Bear Valley New Year.
Mar 9-13, Montecito Sequoia Lodge.
Mar 23-27, Rock Creek Lodge.
THINK SNOW!!!